The Ukrainian army receives installations for launching unguided
aviation
missiles. The base for them is the combat vehicles of the Strela-10 military air defense complex: instead of anti-aircraft missiles, light armored tractors are equipped with aviation units with S-8 unguided missiles.
Messenger of Mordovia
.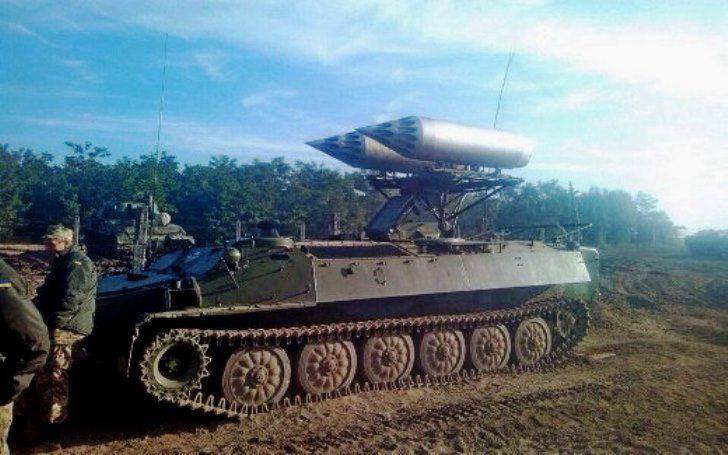 On each machine, an 2 unit is mounted, capable of releasing 40 NAR. The weight of one empty block - 150kg, equipped - 450 kg.
"The mass of one 80-mm HAP, depending on the modification, ranges from 11,3 to 15,2 kg. Missiles can have different warheads: cumulative fragmentation, with two thousand "arrows" for hitting manpower, volume-detonating, concrete-breaking, lighting, etc. The target range is about 2 km. At the maximum distance - scattering about 6 meters from the aiming point, "- said the publication.
Ukrainian experts are not pioneers in this matter. According to Vestnik, "the first experiments were carried out in Afghanistan, then
Tanks
, Armored personnel carriers and infantry fighting vehicles with established NAR could be seen in Transnistria, Nagorno-Karabakh and Abkhazia. "
The author, referring to the experts, believes that "the installation of NAR units on the former Strela-10 complexes is a forced measure, the anti-aircraft missiles have long expired warranty periods, and the Ukrainians also have problems with aircraft carriers of these units one. "

The disadvantages of the "new" complexes, according to the publication, are "weak booking of the tractor and the short range of the C-8 missiles, which ultimately will inevitably lead to losses in equipment and personnel."