French edition
Le Monde
It came out with a publication claiming that the ships of the Russian Navy in the Mediterranean were subjected to rocket attacks on the Syrian city of Ar-Raqq, which the militants of the so-called Islamic State declared their capital. It is reported on the use of 17 cruise missiles on the night from Monday to Tuesday. At the same time, French journalists claim that they allegedly provided such information in the Russian Ministry of Defense. If you believe
Le Monde
then cruise missiles flew over the territory of Turkey. At the same time, maps with a flight path, as well as other details, are not provided.
Meanwhile, on the official website of the main defense department of the Russian Federation at the time of the preparation of the material, no data on missile strikes by the Russian Navy ships on Ar-Raqqah is published.
For obvious reasons, it is somewhat premature to say whether the ships of the Russian Navy attacked Ar-Raqqah with cruise missiles before the appearance of official comments on this issue. However, it is worthwhile to consider important information about the very possibility of such a strike, and it, in principle, is.
For reference: the distance from Ar-Raqqi to the Mediterranean coast of Syria is no more than 300 km. If cruise missiles were indeed fired from the Mediterranean and proceeded through Turkish airspace, then the only place where this could occur is Turkish territory in the area of ​​Yayladygy and Shakshak.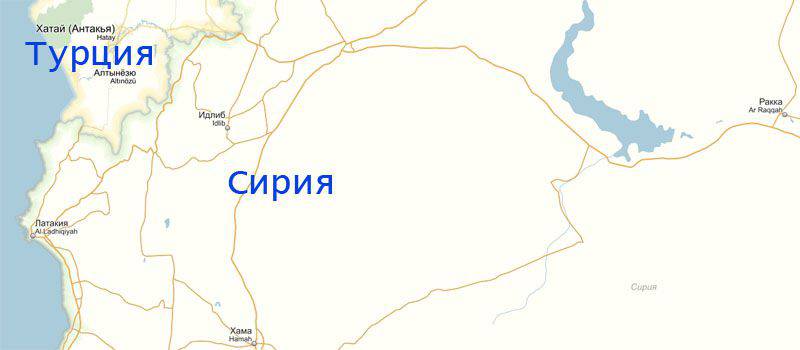 In all other cases, rocket attacks could well have been launched without the use of Turkish airspace.