In the United States of America, the 3 stage of testing a new atomic
weapons
. In a press release from the US National Nuclear Security Administration, we are talking about the B61-12 bomb, which was dropped from an F-15E fighter-bomber at the Tonopah (Nevada) test site. The report provides information that the bomb was used without a warhead, which corresponds to international standards when conducting such tests.
В
US National Nuclear Security Administration
noted that all tests were carried out successfully, and the bomb nominally hit targets at the Tonopah range. Telemetry did not record any deviations when testing atomic weapons.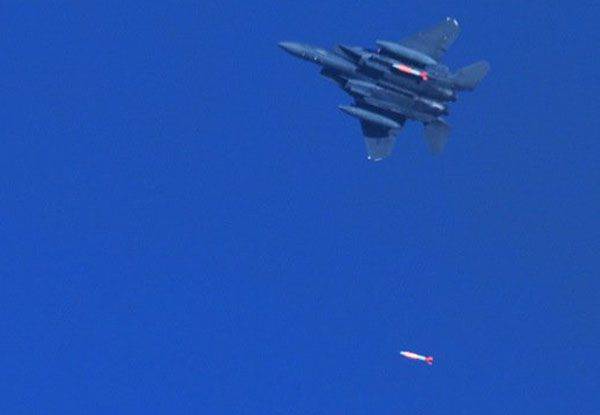 The first test of a tactical guided thermonuclear bomb B61-12 was conducted in the US this summer. B61-12 is a deep modernization of the B61 bomb created in the USA in the 60 of the 20 of the 20th century. More than 2010 billions of dollars were spent from the US budget on modernization activities in the period from 2015 to 2. The end of the financing of the modernization and testing project should be completed in 2018 year. It is on 2018 that the launch of the B61-12 to the troops is scheduled.
Earlier in the German media there was information that the Americans are going to deliver the B61-12 bombs to the air base in Germany (the city of Büchel). The Pentagon said it was "premature to talk about the deliveries of controlled thermonuclear bombs to Germany".