While visiting Berlin, US Undersecretary of State Victoria Nuland once again commented on the topic of anti-Russian sanctions. Despite the fact that lately contacts between US and Russian politicians on a whole range of international problems have clearly become more frequent, and they are increasingly able to reach compromise solutions, Nuland again stated: no one is going to remove sanctions from Russia "until they finally fulfilled the Minsk Agreement.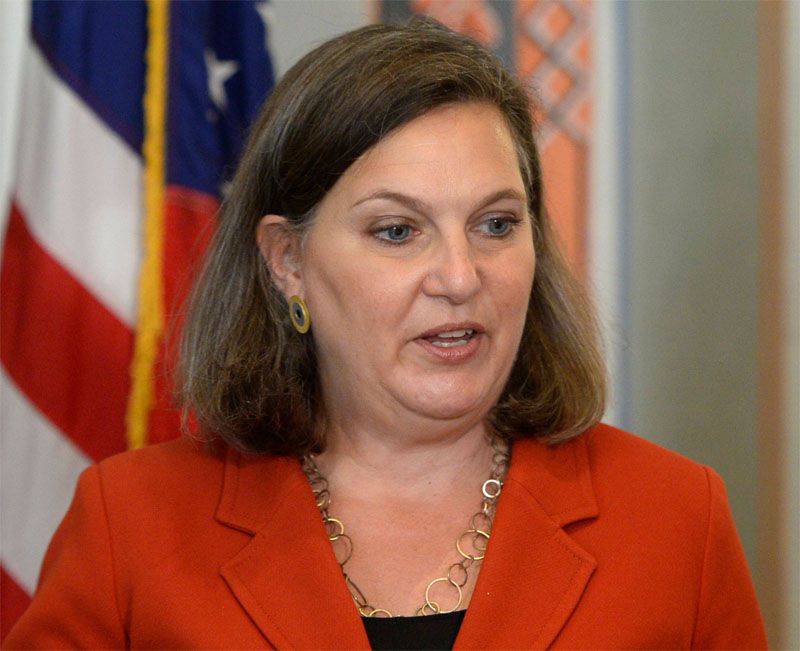 RIA News
cites the text of a statement by Victoria Nuland:
Sanctions should remain in force until the provisions of the Minsk agreements are implemented.
Until the complete implementation of the Minsk agreements, excuse me, by whom? If Ms. Nuland suddenly forgot, then she needs to be reminded that Russia is not a party to the very agreements that were concluded between Kiev on the one hand and the LDNR on the other.
Apparently, it is for the "implementation of the Minsk agreements" that the allocation of 300 million dollars is prescribed in the adopted US military budget for the next year - to help Ukrainian security forces. According to the latest data, Washington again raised the issue of providing Ukraine with lethal assistance.
weapons
, and specifically - anti-tank missile systems "Javelin". Apparently, this, too, must somehow dock with the Minsk complex of measures ...