Until the end of this month, Russian
the fleet
2 new generation Raptor fast boats (project 03160) will be transferred, reports
MIC
with reference to the representative of the Ministry of Defense Igor Dygalo.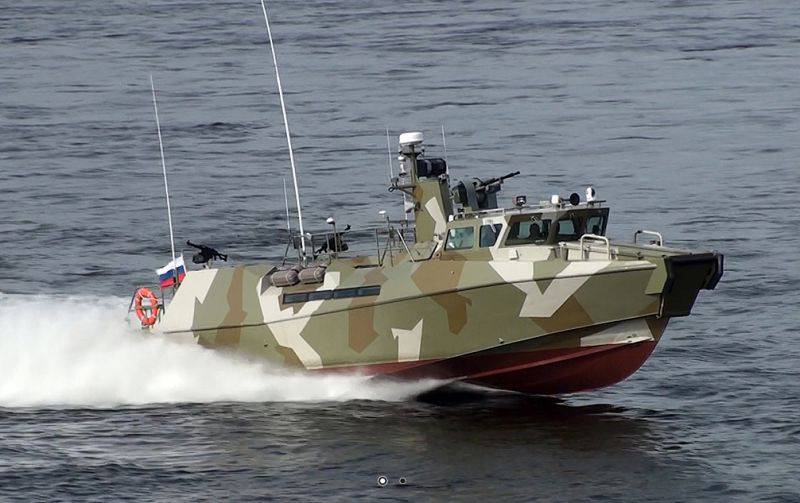 "These two patrol boats, completing a series of eight units and built by the Pella enterprise (St. Petersburg) for the Russian Navy, will be part of the Navy after the completion of factory running and state tests by the end of November," Dygalo said.
"The last boat in a series of eight units was launched on November 14," he recalled.
According to him, the Pattor boats "Raptor" of the 03160 project are designed to carry out at any time of the day the tasks of delivering a Marine unit numbering about 20 people and ensuring their maximum possible speed during disembarkation and loading. "
Boats can perform tasks at a distance 100 miles from the place of deployment. "In equal measure, the boats of this project will be able to be effectively used, both in the sea water areas, and in the zones of the straits, the mouths of the rivers," the officer added.