The patrol ships of the 22460 project, being built for Russian border guards, will be equipped with engines manufactured in the PRC, and not in the Federal Republic of Germany, as originally intended, reports
MIC
with reference to the chief engineer of the company "Almaz" Illyaz Mukhutdinova.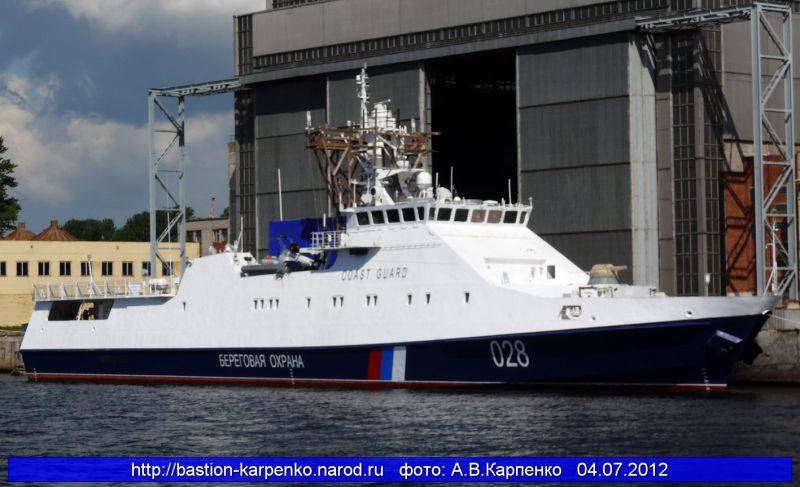 "We are talking about high-speed high-speed diesel engines of high power. We can say that their construction is outdated, "said Mukhutdinov.
"German diesel engines with a higher resource were originally chosen for the guard," he explained. "Our German partners refused to supply these products, and in Russia there are currently no high-speed diesel engines of such aggregate capacity that meets the requirements of the customer."
"In this regard, it was decided to install Chinese high-speed engines on the ships under construction - modern, good, required power. At the moment, the contract for their supply has already been concluded, and the diesel engines of our Chinese partners will be installed on the next ships of the 22460 project, "said the chief engineer.
The chief designer of the project, Alexey Naumov, clarified that the engines are manufactured under a German license. "These are products that the Chinese produce on the basis of the German design," he noted.
According to Naumov, the lead ship of the 22460 ("Ruby") project was commissioned at the end of 2009. "This is a new border ship that was designed for the first time after the collapse of the USSR," said Naumov. - Our industry is well mastered this ship. It was possible to make a modern, not inferior to world-class technology. "
Help "MIC":
"Within the framework of the existing contracts, the Petersburg shipbuilding firm Almaz has already handed over the 5 border guard service to the RSNR, is building another 3 ship and has received an order for three more ships of the 22460 project. "Eastern Shipyard" (Vladivostok) handed over one ship to the customer, the second one is planned to be delivered in November, the third one is under construction. The series is considered to be a record by Russian standards - in total, it is planned for the order of 30 ships, for the first time since the USSR. "