Representatives of the special monitoring mission of the OSCE, working in the Donbass, confirm the statements of the LPR authorities that in several directions there is an active movement of Ukrainian military equipment towards the contact line. The movements of the columns of armored vehicles of the Ukrainian security forces in the area of ​​the Olkhovoe settlement are noted. In addition, the movement of equipment towards the northern districts of Luhansk region, which are under the control of Kiev, was noted.
Against this background, representatives of the OSCE SMM record the presence of the previously designated LC equipment at special sites located far from the contact line specified in the relevant agreements. In the LPR, they noted that Lugansk authorities and military personnel had fulfilled all their obligations on the withdrawal of equipment. From the message
Lugansk Information Center
who publishes the statement of the representative of the special coordination center:
We state the fulfillment by the Luhansk People's Republic of all the obligations undertaken in the framework of the supplement to the set of measures for the implementation of the Minsk agreements of February 12 from 2015.
Further, it is reported that verification according to the schedule of allotment is carried out according to the plan, and no violations are recorded.
RIA News
publishes information that the special mission of the OSCE also notes the absence of violations on the part of the DPR, the equipment of which is set aside from the contact line.
On the eve it became known that the American authorities decided once again to raise the issue of providing Ukraine with military assistance in the form of lethal
weapons
. In addition, the Ukrainian security forces again shelled several districts of the DPR, the school became one of the targets.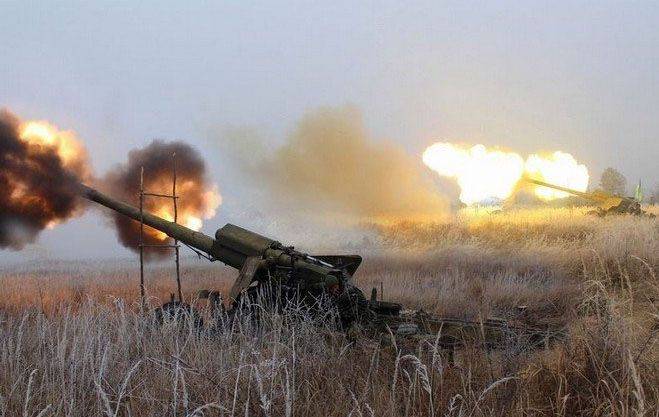 As noted by Russian President Vladimir Putin, apparently, someone really does not want a full-fledged peace to be established in the Donbas.