Deputy of the Bundestag (parliament of the Federal Republic of Germany) from the Left faction Sarah Wagenknecht made another bright speech in which she criticized the policy of the current chancellor Angela Merkel and the entire European Union. According to Sarah Wagenknecht, it is time for the European Union to stop supporting the US wars that they unleash around the world. Reports about it
RIA News
.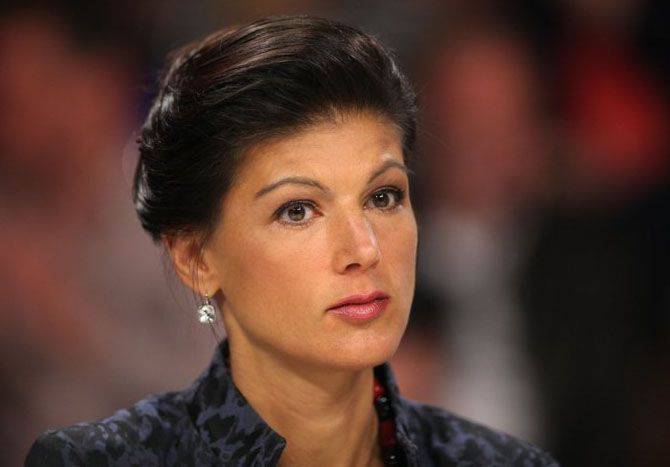 On her Twitter page, Wagenknecht called the US a monster created by Western civilization, and called for an end to the hypocritical policy pursued by the EU under the administration of the US.
The deputy of the German parliament says that the United States and a number of other Western countries are fully responsible for the Syrian conflict, which resulted in an unprecedented migration wave, which Europe has not seen since the Second World War.
It should be noted that after the terrorist attacks in Paris, 22 of the US state decided to ban refugees from the Middle East from entering their territory. Although just a few weeks ago, the White House announced that the borders were open to Syrian and other refugees seeking shelter overseas.