During the opening of the congress of the French parliament, French President Hollande said that he considered the militants of the so-called Islamic State, and not Bashar Assad, as the enemy of the state. At the same time, Hollande said that France is in a state of war with the radicals hiding behind the banners of Islam.
Speaking before the chambers of the French parliament, Francois Hollande proposed to amend the constitution of the country as a matter of urgency. According to the President of France, the changes should concern a situation in which the deprivation of French citizenship of persons involved in terrorist activities is possible. And after all, "human rights activists" do not give a vote on this subject ...
In addition, Hollande said he was going to make a request to parliament about the possibility of extending the state of emergency in the country for up to three months while simultaneously controlling the French borders.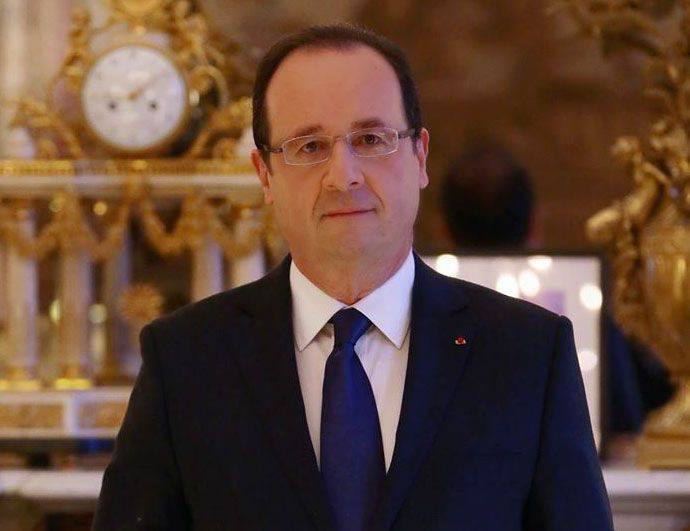 According to the French president, the French secret services have information that the terrorist attacks on Paris 13 in November were prepared on the territory of Belgium.
In addition, Hollande told about the intensification of anti-terrorist actions of France in the Middle East. Hollande noted that Paris is looking for a political solution to the problems of Syria, adding that the main problem of this country is also terrorism in the face of ISIS militants. Apparently, earlier Hollande did not guess about it ...