Until the end of this year, the manufacturers of the latest armored vehicles will receive 130 radio communications complexes,
RIA News
the message "United Instrument-Making Company" (DIC).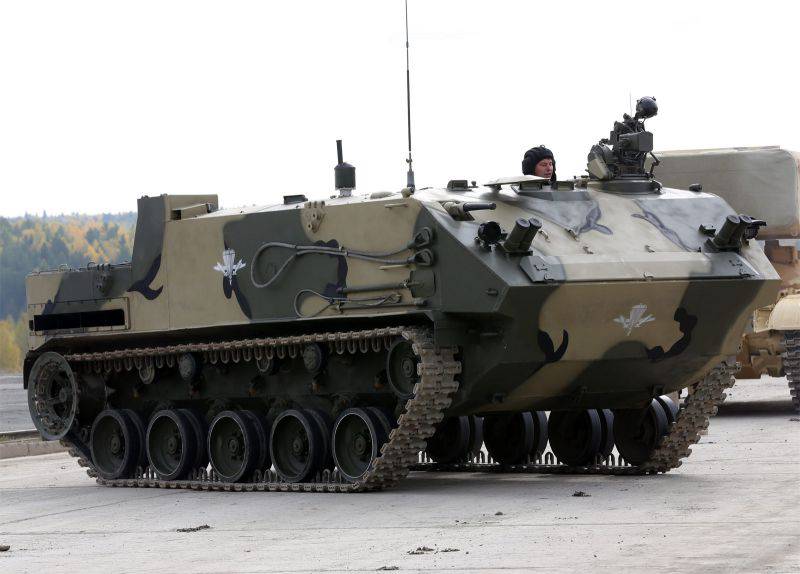 "For BMP-3 and BTR" Shell "produced 60 complexes, and for armored vehicles" Typhoon-K "- 70 complexes. The supplied radio stations provide voice information and data transmission over digital channels in the program (pseudo-random) modes of working frequency tuning, adaptive address communication, and time division multiple channel operation. The high level of automation equipment greatly simplifies the work of the crew, reducing its role in organizing communication processes to a minimum, "said the press service.
"Similar complexes are installed on other types of modern military equipment - various types of command, command and staff and combat vehicles, including
Tanks
a new generation of Armata, infantry fighting vehicles and armored personnel carriers Kurganets-25, armored personnel carriers Boomerang, "the statement said.
The company clarified that "the sets supplied include radio stations, equipment for internal communication, switching and control, antennas, unique cable sets, etc.".
The equipment makes the armored vehicles "part of a unified digital control system of a tactical level — a network structure into which other armored vehicles, electronic warfare, reconnaissance, guidance, fire destruction" are integrated, explained the press service.
According to the MIC, "communication complexes are capable of encoding and masking speech and transmitting digital information, they have different speeds and data transmission ranges. Operation of such systems is possible in harsh conditions. "