The General Staff of the Armed Forces of Ukraine announced that military maneuvers are being held near the peninsula of Crimea. Military maneuvers of the armed forces of Ukraine are involved in the exercises. On the page of the General Staff of the Armed Forces of Ukraine in
Facebook
The following information is provided:
Near the "occupied" (quotation marks - "IN") of the Crimean peninsula, practical training of the personnel of the highly mobile airborne troops of the Armed Forces of Ukraine took place.

The paratroopers worked to cover the state border, combat the enemy sabotage reconnaissance groups, and combat unmanned aerial vehicles.
Based on this statement, it can be concluded that the General Staff of the Armed Forces of Ukraine recognize the border between Ukraine and the Crimea state. As the saying goes, what was required to prove ...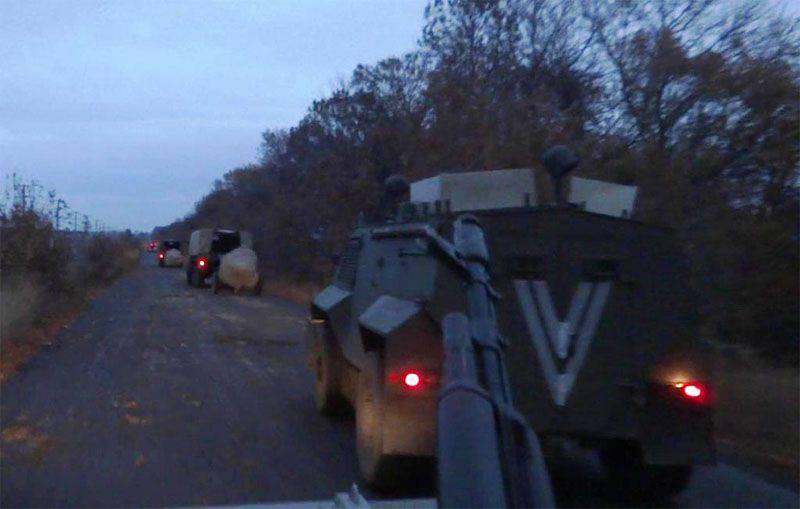 General Staff of Ukraine:
All formed airborne assault units designed to perform combat missions at night are staffed exclusively by contract servicemen who are ATO members and are headed by experienced combat officers. In service are the latest models of night vision devices and night sights.
Not without entertaining incidents. One of the Ukrainian soldiers in a fair state of drinking was on the territory of the Republic of Crimea, where he was detained by Russian border guards.
RIA News
cites a statement by a representative of the Crimean Border Management Board:
The detainee did not have any identification documents with him, was dressed in a camouflage uniform of the Ukrainian army, was in a state of intoxication, there were multiple bruises and abrasions on his face.
The Ukrainian soldier reported that he was serving in the 28 of the Nikolaev separate mechanized brigade of the Armed Forces of Ukraine.