Assault and bomber aircraft
aviation
BBW unguided missiles and bombs destroyed ground targets at ranges in the Khabarovsk Territory and Primorye, reports
MIC
with reference to the county press service.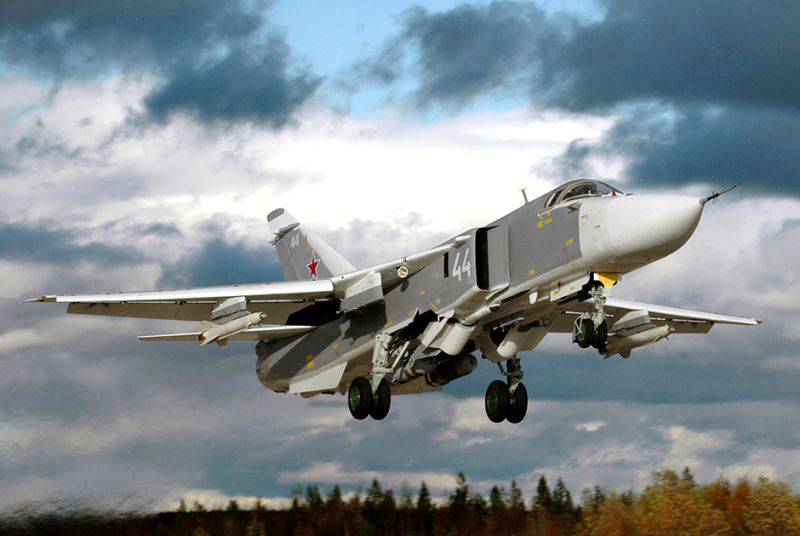 "During the training and combat sorties, about a dozen Su-24M aviation regiments of the district stationed in the Khabarovsk Territory carried out bombing at targets simulating well-reinforced command posts and communication centers of the conditional enemy," the release said.
"In the Primorye Territory at the Novoselsky training ground, pilots of the Su-25CM Grach performed bombing and launch of unguided aircraft rockets against targets simulating field camps and the accumulation of military equipment of a conditional enemy," the press service said.
It is noted that "more than 300 military personnel and around the 20 aircraft - the entire flight and engineering and technical composition of the air units of the BBO deployed in these regions" participated in the performance of tactical tactical missions for the destruction of ground targets.
And in the Central District began collecting 50-ti air gunners.
"In the classroom, aircraft pilots from all over the district will master the Sagittarius reconnaissance, control and communications complexes, which correct the actions of combat helicopters and aircraft. The classes will end with practical guidance of Mi-8 helicopters and launches of unguided missiles, which will hit various ground targets at the Safakulevo training ground in the Kurgan region, "said the Central Military District.
"The training of aircraft gunners from the number of motorized riflemen will make it possible to increase the efficiency and controllability in solving combat missions jointly with aviation," the district noted.
Training will last until November 19.