If the DPRK abandons its nuclear program and sets out to develop good-neighborly relations, Seoul will "organize" multibillion-dollar investments in the economy of a neighboring country, South Korean President Park Geun-hye said at a G-20 summit in Turkey.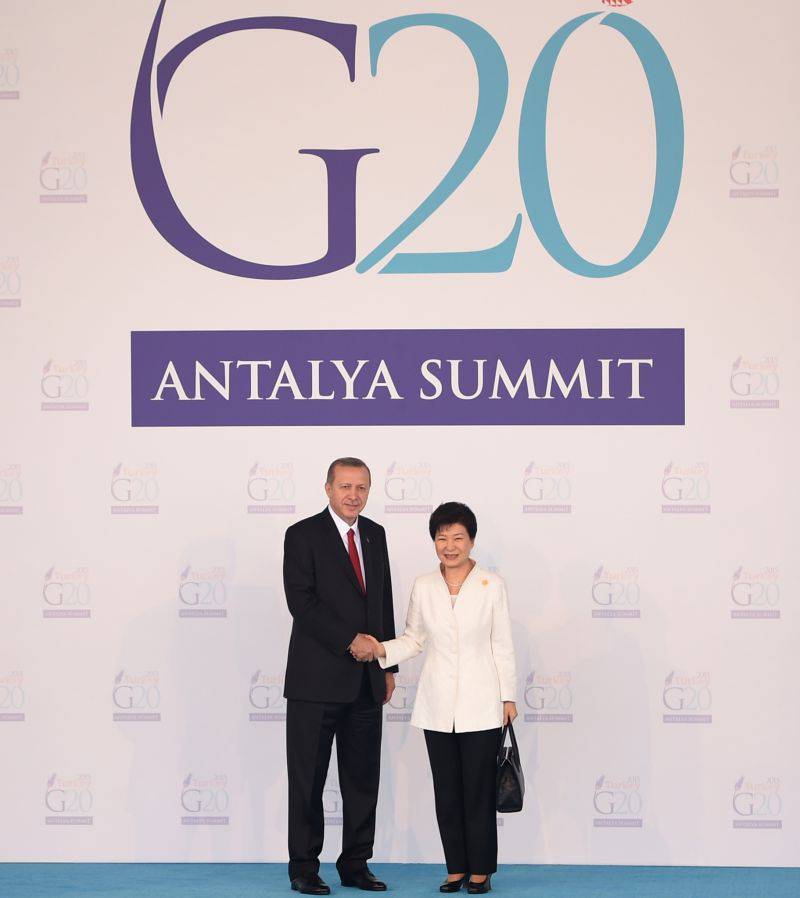 The President devoted most of her speech to appeals to the DPRK leadership.
"If North Korea refuses nuclear
weapons
and will embark on the path of openness and cooperation, we, together with the international community, are planning large-scale investments in the infrastructure of Northeast Asia, which will meet the demand for 63 billion dollars annually ",
cited
Rossiyskaya Gazeta
South Korean leader.
To ensure such a large investment, Pak proposed "creating a" Northeast Asian Development Bank ", as well as using the opportunities of the Asian Development Bank (ADB) and the newly created Asian Infrastructure Investment Bank (AIIB)."
The president appealed to the international community to support her initiatives.
Experts considered this idea unrealistic. Pyongyang has never discussed and is not going to discuss its nuclear program with Seoul. Rather, he will agree to talk about it with Washington, in which he sees the main threat to himself. However, the positions of the two countries are currently so far from each other that there is practically no hope for mutual understanding. And other countries and financial institutions are unlikely to agree to dubious investments in the DPRK economy - there are more promising areas in the world. South Korea itself, of course, will not be able to cope with the announced amount.