The flight special squadron "Russia" of the Office of Presidential Affairs of the Russian Federation in early November was replenished with another Tu-214SR repeater aircraft (registration No. RA-64527), made by Kazan aircraft builders at the Yakovlev factory. Gorbunova, the blog reports
bmpd
.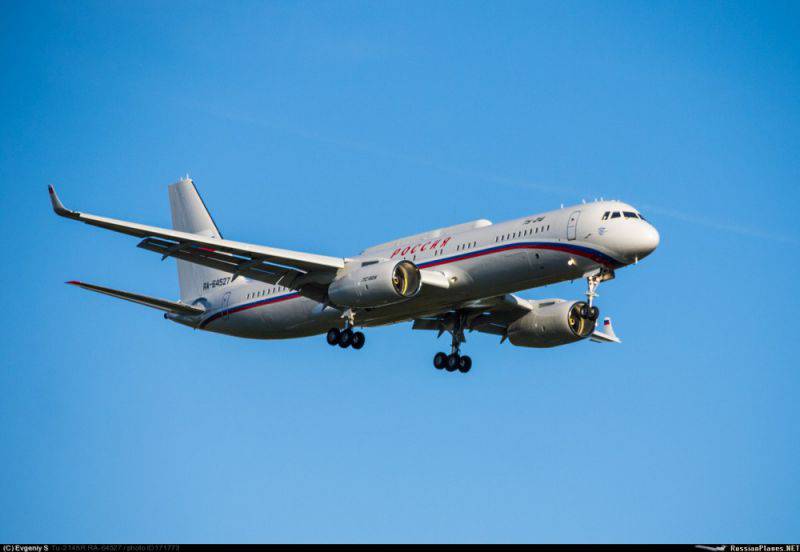 Tu-214CP repeater aircraft (registration number RA-64527, serial number 027)
This is the second of the three aircraft stipulated by the contract worth 8,85 billion rubles. from 2012 g. The first was delivered in January of this year. The third car is under construction.
According to the blogger, "now in the SLO" Russia "fleet with receiving the RA-64527 board there is a total of 14 Tu-214 aircraft of various modifications: four Tu-214CP (RA-64515, RA-64516, RA-64526 and RA-64527 ), two Tu-214PU, two Tu-214 SUS and four Tu-214.
In addition, the special detachment has one Tu-214VPU
aviation
FSB.