Representatives of the Ministry of Defense of the United Arab Emirates at the air show in Dubai signed a memorandum of understanding with the Italian group Finmeccanica. We are talking about the acquisition of 3-x developed by AgustaWestland (included in Finmeccanica) convertiplanes AW609, reports the blog
bmpd
with reference to DefenseNews.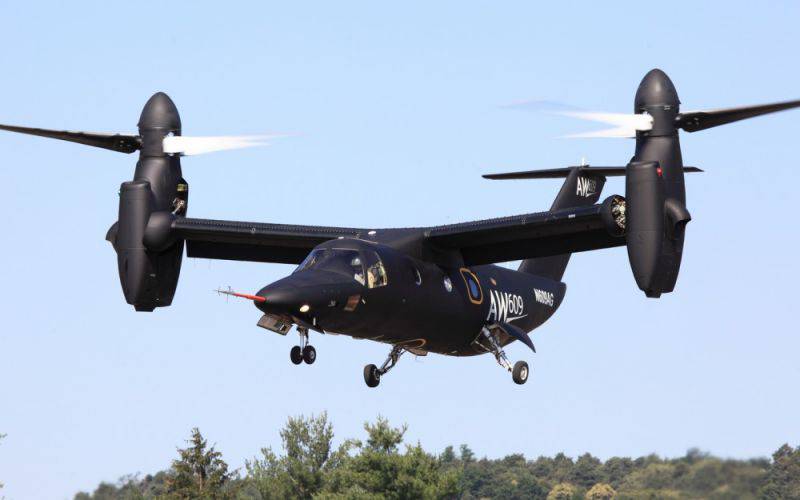 These machines are planned to be used as part of the UAE Air Force and Air Defense for search and rescue operations, as well as for transport tasks. It is assumed that the contract will be concluded with the option for another convertible plane 3. Deliveries are scheduled to begin at 2019.
Meanwhile, competitors from Bell Helicopters and Boeing leave no hope to kill the deal and sell their V-22 Ospre to the Emirates.
"AW609 commercial convertoplan is a long-term project of AgustaWestland. It was launched back in 1996 g under the BachNUMX index jointly by Bell Helicopters and AgustaWestland as a kind of reduced (capacity six to nine passengers) civilian version of the convertible plane V-609 Osprey. Due to technical difficulties and practically unsolvable problems with the civil certification of the Bell Helicopters apparatus, it ultimately came to the conclusion that the project was unprofitable and withdrew from it in 22. After this, the program is fully implemented by AgustaWestland under the designation AW2011, "writes the resource.
In total, only the 2 prototype was built, their testing and refinement was extremely prolonged. Moreover, the second unit (AC-2) October 30 crashed in Italy.
Product certification is expected no earlier than 2017. At the same time, there is an opinion that "AW609 will never be able to receive an American type certificate due to the unattainability of the implementation of certification requirements for flight safety on it".
In such circumstances, the decision to purchase looks like a serious support for the Italian project. In 2010, the cost of one machine was $ 29 million.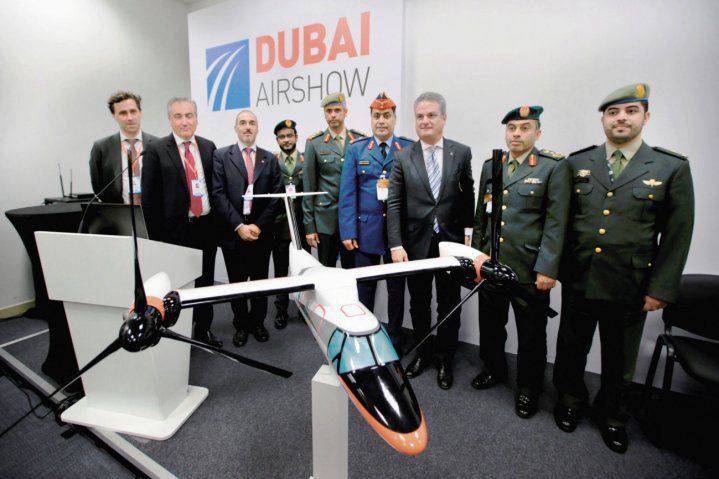 At the ceremony of signing a memorandum of understanding between the Finmeccanica group and the UAE Ministry of Defense.