The American counter-battery AN / TPQ-36 radars delivered to Lviv will help the military to more effectively deal with the "gunmen" firing points in the Donbass, reports
RIA News
statement by the representative of the General Staff of the Armed Forces of Ukraine Vladislav Seleznev.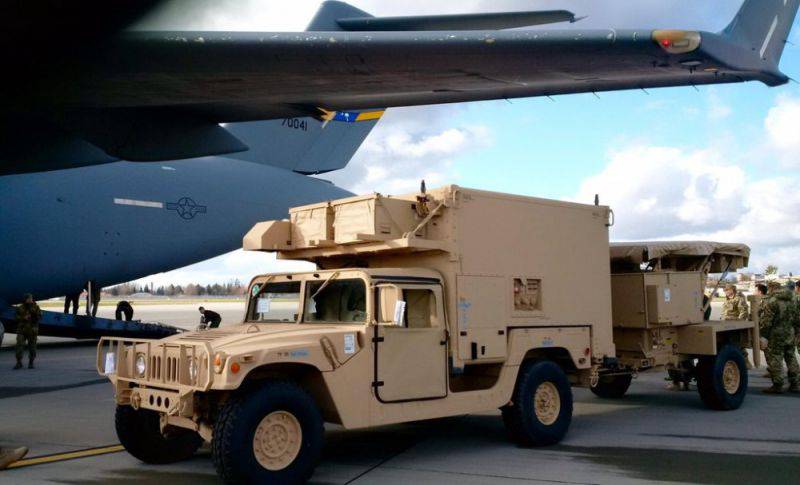 "Now Ukraine has received counter-battery anti-bomb radar, it will allow us to be more effective in this fight with the gunmen of the militants. So, we are working in that direction to secure our position more firmly in the east of our country. "
- said Seleznev.
Earlier, the Ukrainian ambassador to the United States, Valeriy Chaly, noted that the Ukrainian Armed Forces need counter-battery radars in order to "control the cease-fire in the Donbas."
Help agency: "Counter battery radar - mobile radar AN / TPQ-36, designed for reconnaissance positions of enemy fire weapons - artillery and mortar, as well as launching rocket launchers and air defense systems. It determines the location of the batteries based on the trajectory of the shells and rockets. The cost of one installation is more than 15 million dollars. "
Two radars were delivered to Ukraine by order of Obama on account of "non-lethal military assistance."