The Ministry of Defense of Ukraine warned the OSCE mission that in case of aggravation of the situation in the Donbas heavy weapons will be returned to the line of contact, reports
RIA News
report of the representative of the General Staff of the Armed Forces of Ukraine Seleznev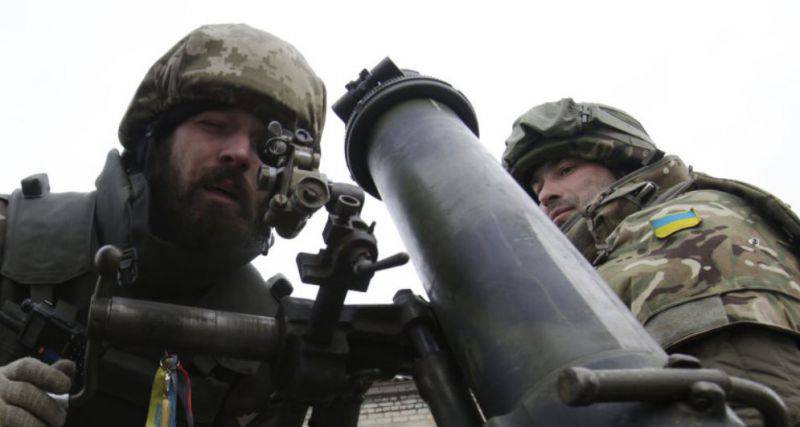 "We warned the representatives of the OSCE Monitoring Mission that if the situation continues to deteriorate, we are ready to return to the first line of defense that artillery that we have taken in accordance with the Minsk Agreements",
- he said on the air of "112 Ukraine".
Seleznev noted that the situation in the anti-terrorist operation zone remains tense, the Ukrainian Armed Forces are waiting for the OSCE SMM report on the withdrawal of weapons by militias.
"The recent events that take place in the ATO zone indicate that not all the weapons that the militants were supposed to take were withdrawn," he said.
At the same time, according to the representative of the Ministry of Defense of the DPR, Eduard Basurin, observers confirmed the presence of heavy weapons on the Ukrainian side near the boundary line.
"In its report for 14 November, the OSCE mission noted the concentration of Ukrainian equipment near the contact line, in particular, the presence of four units of artillery" Hyacinth-B "and five Grado MLRS was recorded. Thus, the Ukrainian side is actively building up equipment and forces in order to conduct provocative shelling, "said Basurin.
At the same time, the Ukrainian media continue to publish false reports about the arming of weapons by militias and shelling.
"For today, we carried out injections about the technology and provocative shelling, thus preparing the world community for the beginning of the unleashing of the aggression towards the civilians of Donbass," he said.
The words of Basurin are actually confirmed by Poroshenko's statement.
"We really see solid demonstrations to escalate the situation in the east (Ukraine), the number of attacks has increased. Our reaction was immediate, I gave a clear order: as soon as the threat to the life of the Ukrainian military is created, they have the right to open fire in response. "
, The Ukrainian president said yesterday on the air on 24.
He also said that in recent days the military had "destroyed four sabotage militia groups."