The new political leadership of Poland is increasingly saying that it is not going to support the "open door" policy (talking about refugees), which was determined by its EU neighbor Germany, led by Angela Merkel. In Warsaw, they actually openly declared that they would ignore the quotas that Brussels was going to allocate for the EU countries. The newly minted foreign minister of the Polish state, Witold Vashchikovsky, said that it was necessary to form an army of Syrian refugees and send him back to Syria to liberate the country.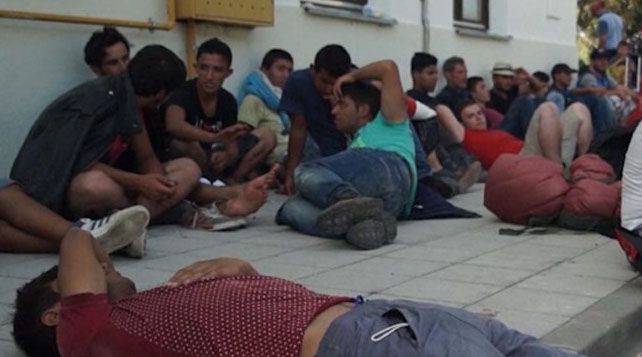 At the same time, the Polish leadership believes that it is necessary to free Syria first of all from Bashar al-Assad, and only "later" from the terrorists. According to Vashchikovskiy, it is necessary to adjust the process of training Syrian refugees. Who will establish such a process and where, and from whose budget the "new Syrian army" will be financed, the Polish minister did not specify.
Polish media cite words of irritation expressed by the Polish Foreign Minister:
Sailing people in rubber boats (in Europe). They are with tablets, smartphones. And the first thing that interests them is not where to get food and water, but where to charge the gadgets.
New Minister for EU Affairs Konrad Szymanski recently said that there would be no question of any receiving quotas for refugees for Poland. Szymanski noted that in connection with the events in Paris, it is impossible to talk about the reception of refugees in Poland in connection with the security threat.