TV channel
CBS
reports that mass graves were found in the Iraqi city Sinjar, liberated from militants. The graves contain the remains of approximately 130 people, of whom about a hundred are executed women and children.
RIA News
quotes a statement from Iraqi intelligence officer, Kazim Samir:
These people were shot and buried during the seizure of the IG last year.
It should be noted that Sinjar is a city of compact residence of Iraqi Yezidi Kurds. The most important supply line for the militants of the so-called Islamic State passed through this town.
On these days, acts of solidarity with the peoples of the states subjected and attacked by terrorists are taking place in different countries of the world.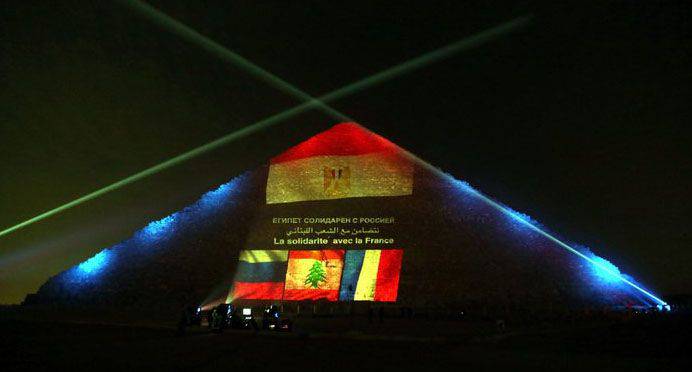 For example, in Egypt they decided to hold an action of solidarity with the peoples of Russia, Lebanon and France, painting the pyramid of Cheops at Giza in the colors of the national flags of the three states with corresponding signatures containing words of support.