During the skirmish on the border with Syria, the Turkish military destroyed the IG's 4 militants, reports
Interfax-AVN
message of the newspaper Hurriyet.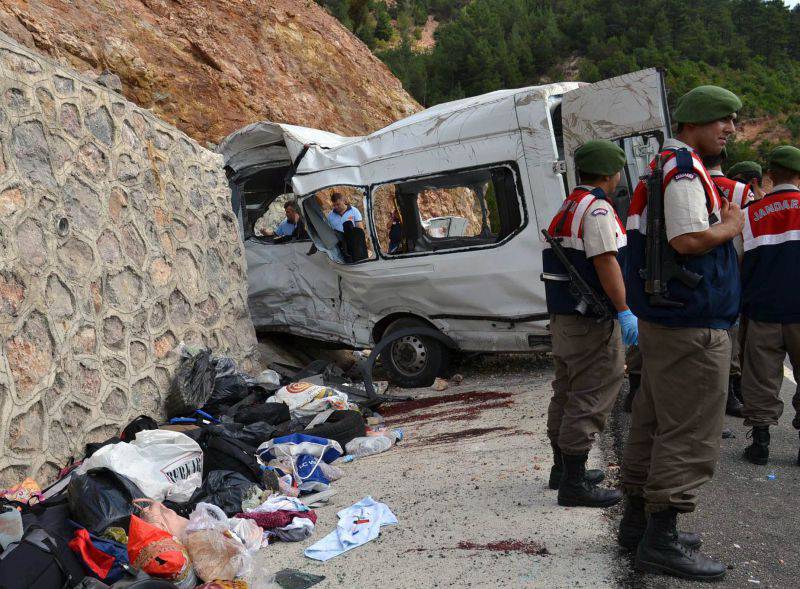 Turkish security forces
"On Saturday, militants in the Turkish province of Gaziantep in two cars drove up to an armored personnel carrier of the Turkish Armed Forces and demanded to surrender. The Turkish military responded with fire. As a result, four militants who were in the first car were killed, the second car left the scene of the incident, "the report says.
It is noted that the clashes in this border area, partially controlled by the Islamists, "are regular."
At the same time, in the city of Gazientep, during an anti-terrorist raid, a security officer was hit by an 4 blast. Suspected of involvement in the IG, the unknown blew himself up when Turkish security forces approached him.
The publication emphasizes that these incidents occurred on the eve of the G20 summit that opened in Antalya on Sunday. "The summit takes place under conditions of unprecedented security measures, and any actions of the Islamic State in Turkey are considered as a threat to forum participants," the newspaper writes.
According to President Erdogan, "certain changes will be made on the agenda of the G20 summit, and the focus will be on countering terrorism."