The atomic submarine cruiser of the Volunteer Federation "Vladimir Monomakh" successfully completed a volley of two ICBMs "Bulava" from the White Sea, reports
RIA News
message of the Ministry of Defense of the Russian Federation.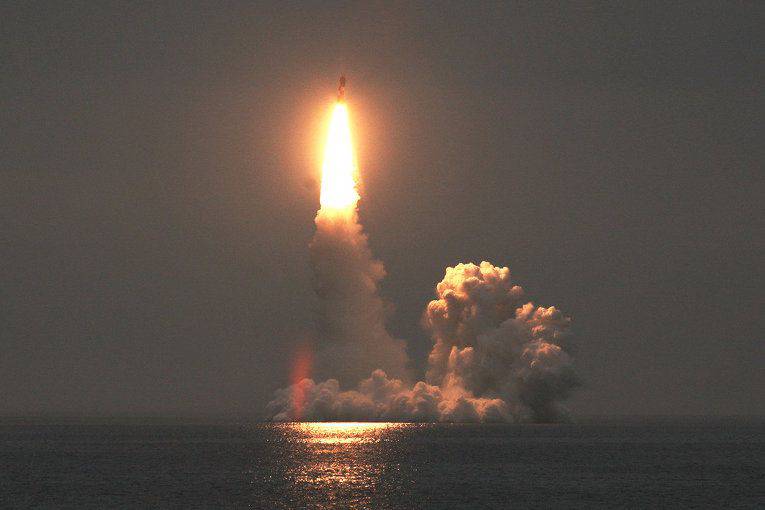 "The salvo launch of two intercontinental ballistic missiles confirmed the reliability of all components and, in particular, the automation of the Bulava missile system when using standard ammunition," the release says.
"The shooting was performed from a submerged position, the parameters of the flight path of the two Bulava ICBMs were worked out in the normal mode"
, - reported in the press service.
The target of the missiles was the Kura test site in Kamchatka.