Over the past two days, Syrian combat aircraft have flown 151 and caused significant damage to terrorist groups, reports
RIA News
the message of the representative of the SAR Supreme General Ali Maykhuba.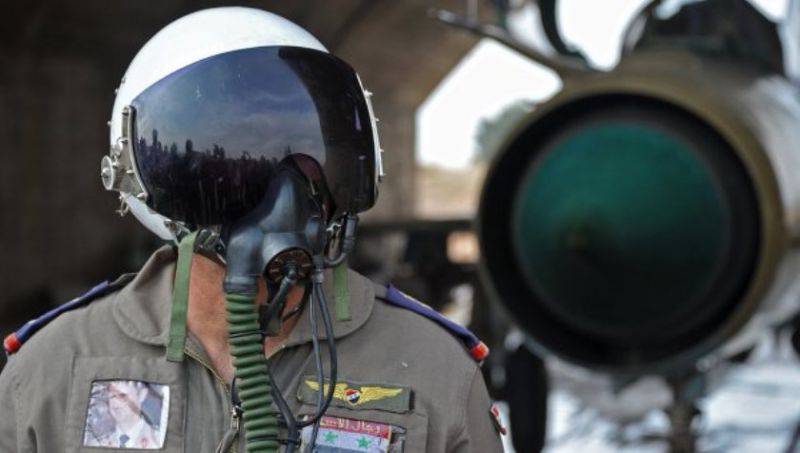 "Over the past two days, Syrian air forces carried out 151 sorties and attacked 323 targets ... Including destroyed seven command posts of terrorists east of the city of Homs. Two ammunition depots, congestions of cars armed with machine guns north of the city of Hama, as well as several detachments of terrorists near the cities of Homs and Aleppo were also destroyed. More than 20 armored machines were also eliminated, in particular, in the province of Idlib and southwest of the city of Aleppo, "said Maykhub.
In addition, the army units prevented attempts by the bandits to break through to the city of Deraa.
"In the southern region, the Syrian army established control over the area north of the settlement of Sheikh Miskin, preventing the attempts of terrorists to break through the army's positions to the city of Dara'a. A large number of militants, their weapons and equipment were destroyed. Near Deraa, two extremist command posts and a workshop for the production of explosive devices were liquidated. Under Damascus, the troops expanded the control zone to the south of the international highway, "he said.
According to the general, "in the central region, concentrated fire strikes were inflicted on the clusters of terrorists and their command posts, as well as the oil and gas fields of Shair and Dzhizel, as well as on terrorist training camps near the town of Mkhin in Homs province".
"In the northern region, the Syrian army, together with the militia groups, continues to advance south-west of the city of Aleppo, control over 15 settlements has been established," said Maykhub.
"In the north-east of the province of Latakia, the armed forces occupied several strategic heights, destroyed a significant number of terrorists, most of them non-Syrian in origin," he added.