Establishing peace in Ukraine will mean for Kiev that Putin has achieved his goal, said George Soros, head of the Open Society Foundation. His words with reference to UNIAN leads newspaper
Look
.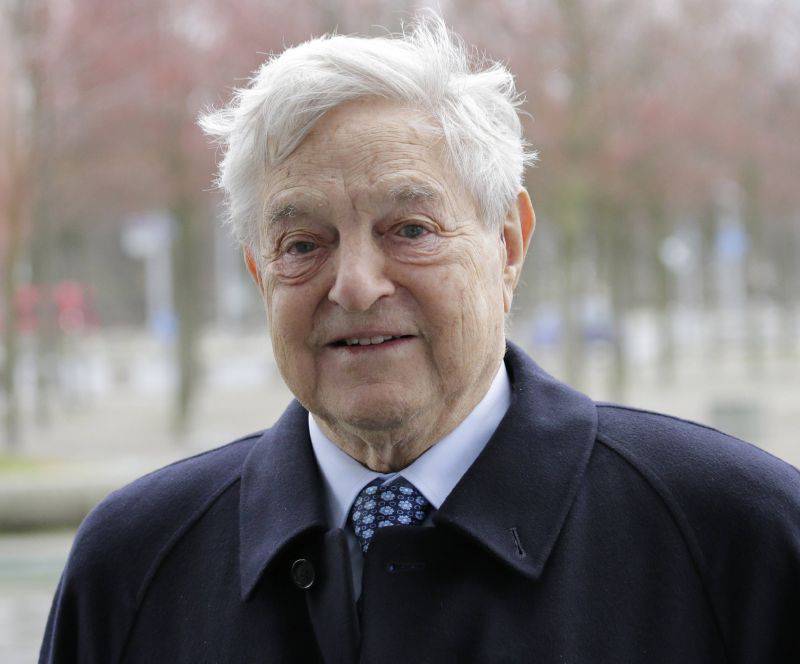 According to Soros, having stayed in Ukraine for a week and having studied the problem from the inside, he realized that "the situation in the state is not as promising as it seemed from the outside."
"The new Ukraine was surprisingly successful when it united against an external threat: Putin's cruel hostility. After years of hardship and sacrifice, people seek to relax and pursue their personal or political interests. This opens up the gaps that have so far been constrained by external threat from Russia. "
, - he said.
The billionaire noted that "he sees a real possibility that the goal, which Putin could not achieve by military means, could reach him without any efforts due to a prolonged cease-fire. The ruling coalition has a very narrow choice. The country can not afford either new national elections or changes in the composition of the coalition. "
He is convinced that "the new election could undermine the activities of the Ukrainian government for several months, and the country could plunge into a final crisis if it does not fulfill the conditions of the International Monetary Fund."
The fact that the world is unprofitable for Kiev has been indirectly confirmed more than once by Poroshenko himself. For example, at the end of August, he stated the following: "The Minsk agreements, no matter how anyone criticized them, gave us a head start, gave us time to strengthen the Ukrainian defense capability. They helped to at least partially overcome the obvious military-technical lag behind Russia. "
Ukrainian sociologist Yevhen Kopatko agrees with the conclusions of Soros, noting that militant rhetoric still prevails in the Ukrainian elite. "It is very difficult for the part of the voters, on which the ruling circles rely, to abandon the militaristic rhetoric in favor of the peace-loving. Otherwise, a lot of problems will immediately appear within the ruling class, "he said.