On the website of the Federal Air Transport Agency (
Rosaviation
) published material, which refers to the decision of Israel to equip a civilian aircraft fleet systems to counter the portable anti-aircraft missile systems. We are talking about systems of directional infrared (laser) counteraction, allowing to disorient MANPADS.
It is reported that the idea of ​​equipping civilian aircraft with anti-MANPADS systems appeared as far back as 2002, when an Israeli airline plane flying from the Kenya Mombasa airport was attacked by a man-portable air defense missile system. We are talking about the development of DIRCM, which is being implemented to equip the aircraft of the Israeli air carriers EI-AI, Arkia and Israir. According to some reports, the system generates a laser beam, which causes missiles fired from MANPADS to deviate from the course and burst at a safe distance from the aircraft.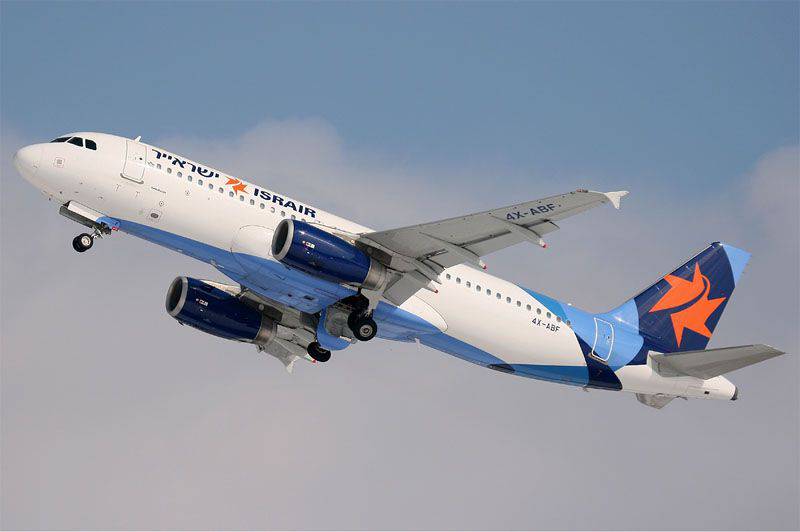 The system has a missile attack warning segment and a laser generator. It (the system) is mounted in the tail section of the aircraft and all the data that comes from it can be processed by the aircraft's on-board complexes. The pilot promptly receives all the information that is collected by the anti-attack system of MANPADS.
From the message of the Israeli side:
The DIRCM system is currently undergoing a comprehensive type-certification (DST) process under the supervision of the Civil Administration
aviation
Israel to demonstrate its compliance with ICAO standards and the regulatory framework of Israel.
Israeli commercial airlines (El Al, Arkia and Izrair) are expected to start operating international and domestic routes with such installed and operating equipment.
The report says that such equipment on some airliners in Israel (in test) mode is set to the second half of the year 2014.