The newest large hydrographic boat of the 19920 project will replenish the BF composition by the end of November,
TASS
message from the representative
fleet
Andrei Bespaly.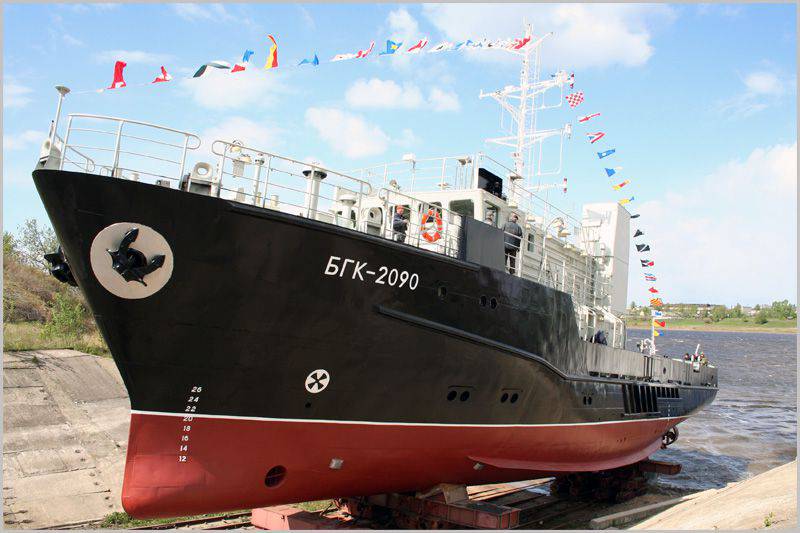 "The large hydrographic boat of the 19920 project, built for the Baltic Fleet at the Vympel shipyard in Rybinsk, Yaroslavl Region, is designed to perform hydrographic work, maintenance and repair of onshore and floating navigational aids," said the BF representative.
According to the officer, "the boat can carry out pilotage and escort submarines in the basing stations, as well as the delivery of personnel, special equipment and cargo to the unequipped coast".
"The boat has modern automated hydrographic complexes with multi-beam echo sounders and high-precision systems for determining the coordinates of the site. These systems allow you to perform highly accurate areal survey of the seabed topography with the highest resolution, "said Bespaly.
According to the information, the length of the boat is 36,4 m, width is 7,8 m, displacement is 320 t, maximum speed is 11,5 knots, cruising range is 1 thousand miles, crew is 11 people.