Information Agency
Reuters
with reference to representatives of the Central Command of the US Armed Forces reports that as a result of an air strike inflicted by US Air Force planes, an ISIS militant known by the nickname "Jihadi John" was eliminated. The real name is the person who arrived in the Middle East from the territory of Britain, Mohammed Emvazi. Emvazi became known after the acclaimed rollers of the IG, in which he cuts off the heads of foreign citizens taken hostage.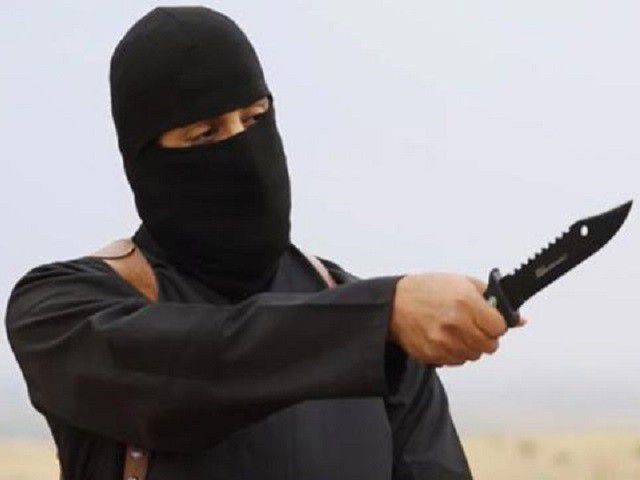 In the American command, they say that they are confident in the elimination of "Jihadi John" by 99%. Newspaper
The Washington Post
cites a statement by Pentagon spokesman Peter Cook (translation
RIA News
):
We evaluate the results of the operation carried out this evening (on Thursday) and will present an additional operation when it is appropriate.
The words of the Pentagon representative about "99% confidence" in eliminating Emasi may indicate that the main military department is clearly preparing to present information in a way that is convenient only to Washington. At one time, the US military department managed to publish at least three messages (in different years) about the elimination of the "terrorist number XXUMX" by Osama bin Laden. Only after the operation carried out by the American special forces in Pakistan, was it finally announced that bin Laden was dead.