On the eve of two terrorist attacks occurred in the Lebanese capital Beirut. At intervals of approximately 7 minutes, suicide bombers blew themselves up on one of the busiest streets of the southern suburb of Burj al-Barajne. According to the Ministry of Health of Lebanon, at least 43 people died as a result of the explosions, about 250 were injured of varying degrees of severity. Responsibility for carrying out the attacks took the militants of the IG.
Information Agency
Rider
reports that the second explosion in the suburbs of Beirut thundered at the moment when people began to approach the site of the first explosion to help the wounded.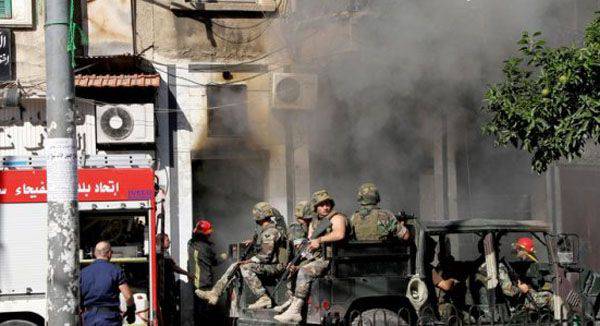 According to the latest data, at least 200 people are in Beirut hospitals, many of whom need urgent operations.
On the eve of the militants of the so-called "Islamic State" claimed responsibility for the commission of several terrorist acts in the north of the Sinai Peninsula (Egypt). The terrorists exploded several buildings and shot 10 people, 8 of whom were members of the same family. The militants declared this family to cooperate with the police. Among those killed was a three-year-old child.