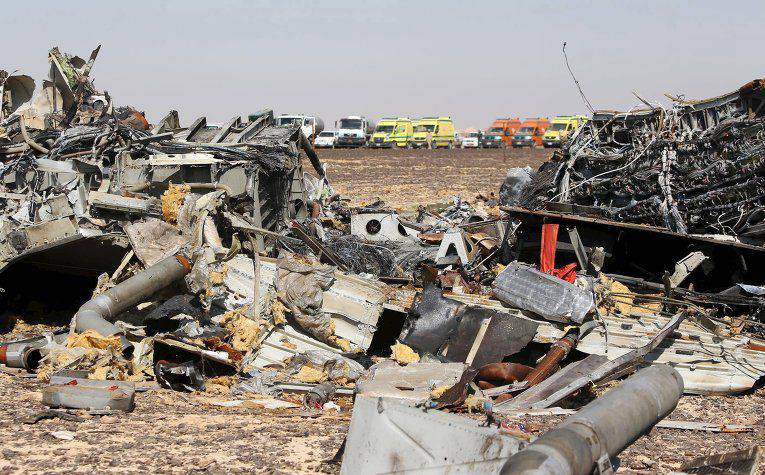 The United States behaves with Russia as if it were Honduras or Grenada. Their madness just has no limits. Therefore, France needs to urgently withdraw from NATO.
After the terrorist attack on the Russian liner over Sinai, which killed 224 people, we learn from The Wall Street Journal that the CIA calls on Arabians and Turks to pass on to "selected Syrian rebels"
weapon
able to shoot down passenger liners.
The question arises: how can John Kerry face Sergey Lavrov at the talks in Vienna ?! In the video of the IG (it was subsequently removed), five militants congratulate their Egyptian "brothers" on success. But could they actually destroy the plane? The Pentagon is deploying troops in Syria, and Washington supports the supply of weapons to moderate regime opponents through Arabians and Turks.
Just in my head does not fit that we are talking about MANPADS capable of shooting down a passenger airliner. But there are no reasons for concern: the weapon will fall to the carefully "selected rebels". The Americans and their allies in the region are expanding supplies to help the "moderate" hold on and undermine the intervention of Russia and Iran, the Assad allies. Despite all of Obama's public statements about unwillingness to stir up a Russian-American conflict.
At the same time, recently, one official of his administration said that the military was putting pressure and demanding Assad by force. And the CIA denied their own impudence with a brazen expression: "Maybe there are some old MANPADS, but they were smuggled into Syria via uncontrolled CIA channels." Only here, in fact, a few weeks ago, when Russia stepped up the intervention, the CIA and its partners handed over to the "selected rebels" in northern Syria the TOW anti-tank missiles.
According to the table, this ATGM belonged to the US Marine Corps back in 2012.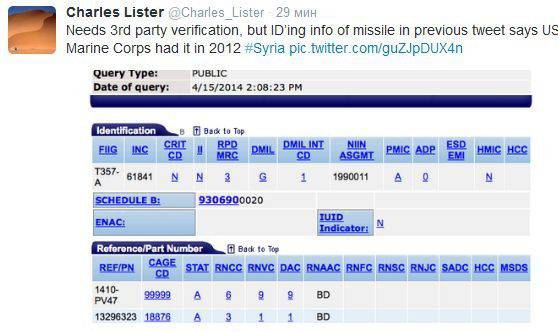 Cherry on the cake of American absurdity was the statement by Washington that the weapon would be equipped with "special software so that it could be used only in a certain area." Obviously, it is not enough for the Americans that they supply anti-tank missiles to the rebels, who are firing pro-Iranian troops at them. Now they, along with Saudi Arabia, want to give these same rebels the opportunity to shoot down planes.
If the weapon falls into "bad hands", at best, the Russian military will suffer from it
aviation
and at worst - passenger liners. The Western media, on the other hand, simply call these facts (if at all called) with a complete misunderstanding of the consequences that will inevitably lead to a world atomic war, as Noam Chomsky, a staunch opponent of Wolfowitz's warlike doctrine, has been talking about for several months. The United States behaves with Russia as if it were Honduras or Grenada. Their madness simply has no limit. Therefore, France urgently needs to leave NATO.