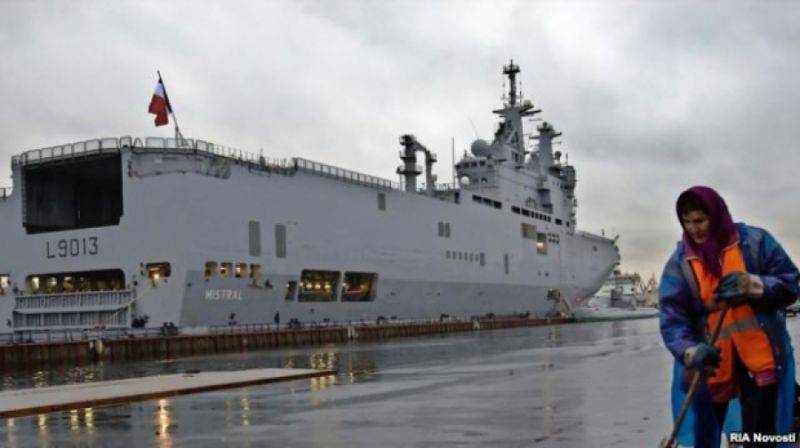 It is quite clear that this topic is already the button accordion and even the standard button accordion, however, I would like to discuss it. As if from the outside and as a whole. Canvas this
stories
they know everyone who has access to the Internet, which certainly saves a lot of time. Discussions on the Internet have been going on for many years - needed or not needed, hi-tech or trough, expensive or cheap, healthy or not healthy.
Any active forumchanin one way or another was involved in such discussions. But for some reason, the majority looks at the situation here and now. Let's try to look at the picture as a whole. So, what we have: 2011 year, 6-day war in Ossetia has already died down long ago. Allegedly, France has taken some position there ... The shipyards in Saint-Nazaire are not loaded, and Mr. Sarkozy allegedly suggests, and Mr. Medvedev agrees to acquire those universal ships.
In this case, the characteristics and the combat value of these Mistrals are not so important, the other is important. It is not even important in itself to transfer technology. The main thing - in the modern world, no nation, with the exception, perhaps, of the Chinese, can produce everything - from binoculars to satellite - it is difficult, expensive and unprofitable.
Yes, the US 50-ies 20-th century did almost everything - from needles to passenger aircraft. Yes, the USSR also suffered something similar, but, alas, those heroic times are long gone. You can, of course, build those shipyards, design a Russian landing ship for our requirements, build it. And when will the result? And how much will this result cost?
All note-taking patriots, as a rule, miss this important point, namely: price and time. Speaking frankly, in the case of creating a Russian analogue, it is impossible to determine in advance the price and terms. Such a large surface ship in Russia for a long time did not build. The French guaranteed absolutely exact cost and terms. The conversation was about cooperation, and not about the fact that advanced French are building a fleet of Russian barbarians. We have at that time - free euros and the need for large ships. The French have "free shipyards" that could potentially burn out. And in the case of a transaction on the basis of all good. Yes, I have the audacity to argue that the Mistral deal was quite reasonable, on both sides, I emphasize, on both sides.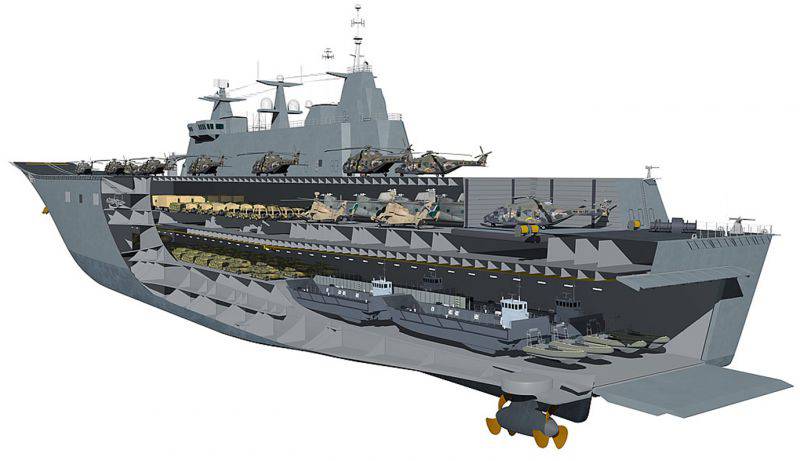 The euro in reserve is the euro in reserve, cut colored paper. A warship afloat is something real. Russian shipyards at that time are overloaded and do not have such a project. Plus, we are friends with beautiful France, and not at our expense. Yes, it would be good to build Russian light aircraft carriers, "sharpened" under our fleet, under our tasks, at our shipyards. It would be nice, but unreal at this stage. In any case, it is not very fast and very expensive.
As everyone remembers - Mistrali planned for the Pacific Ocean, namely for Japan. Based on the political situation, it was not bad to have ships "already tomorrow", even if they are not the best. This, excuse me, is the very case when, having a small lousy lemon, they make lemonade out of it. And yes, yes, build a carrier fleet with a cruising cover in Vladivostok and send it to Hawaii in the footsteps of Admiral Yamamoto. It would be nice, but, alas.
This is the case when globalization is a blessing. Do you want to agree - do not want. In theory, Russia very quickly receives two large helicopter carriers in the Far East. Tomorrow. And it significantly changes the balance of power, despite the relatively low combat characteristics of these. Plus, having received these same ships, the Pacific Fleet receives the opportunity to "live" run in certain operations. On a computer, this is not modeled, on the staff map, too. Well, yes - plus modern shipbuilding technology.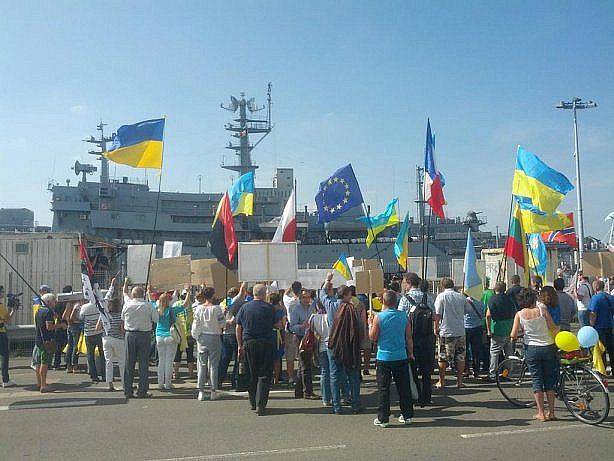 We know what happens next - Ukraine goes on. By the way, the link to Ukraine sounds quite funny. Mistral contract is one of the consequences of the 08.08.08 war. This war has shown that Russia will defend its interests in neighboring states. What, forgive, a fundamentally new happened in Ukraine? Everything is somehow harnessing this topic - Ukraine, sanctions. But from the point of view of the French, what has changed in principle? Ukraine, Georgia, Moldova ... It is not clear.
What is the paradox of this situation? Not every, not every country can afford to order two Mistral. Not everyone needs it, not everyone has money, not everyone will sell it. Russia in this case is a unique client. The client to cling to. Indeed, in the long run in the Russian market, the French could push the Anglo-Saxons, due to "special relations". Further, Russia is not Libya for you, it will not work "to throw" it, under any circumstances.
By the way, in general, such a pause with the adoption of a decision on the "shipment" from November to April leads to bad thoughts, very bad ones. If a school burned down at night, tomorrow you don't have to write a checklist. If a war has begun with Russia, even if in words, which Mistrals are the enemy? And here is April 2015: both Mistrals are ready, the war has not begun and we need to decide something already.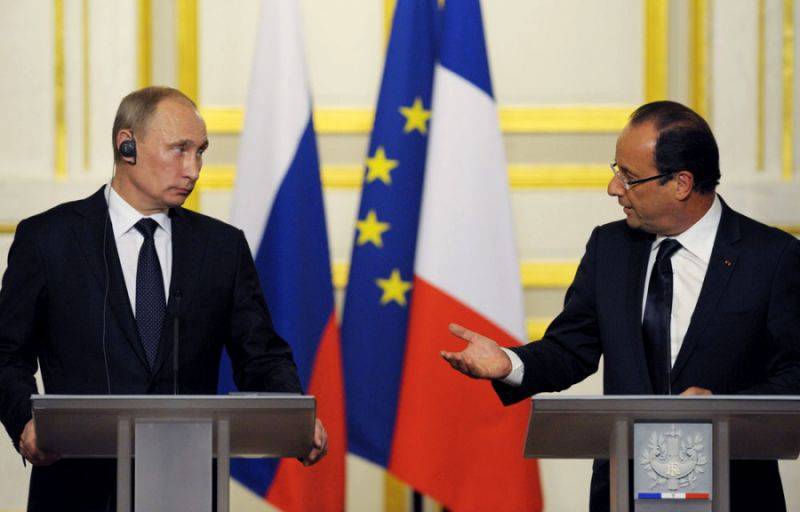 In fact, President Putin's phrase - about the decency of the French partners - is a manifestation of the extreme degree of irritation. Those. in the Kremlin, they waited, they waited, and finally patience was exhausted. Thus, the pause was by no means agreed, and no negotiations at that time were underway. Just the French "pulled the rubber."
Hollande had two good solutions:
1. In spite of everything, to supply Mistrali - this sharply raised the prestige of France as an independent state and solved all the problems under the contract.
2. Demonstratively refuse to supply Mistrali and start negotiations about breaking the contract. What would not be so good for France, but clearly, clearly and clearly for everyone. The policy of a serious world power.
The French president chose the third line - "neither peace nor war." That is, the contract does not vomit, and until we deliver the Mistral to Russia. Only a very naive child can believe that this is a wise compromise solution. In fact, that was the place to be - France comes under fire from two sides. "Allies" curse her for softness and self-interest.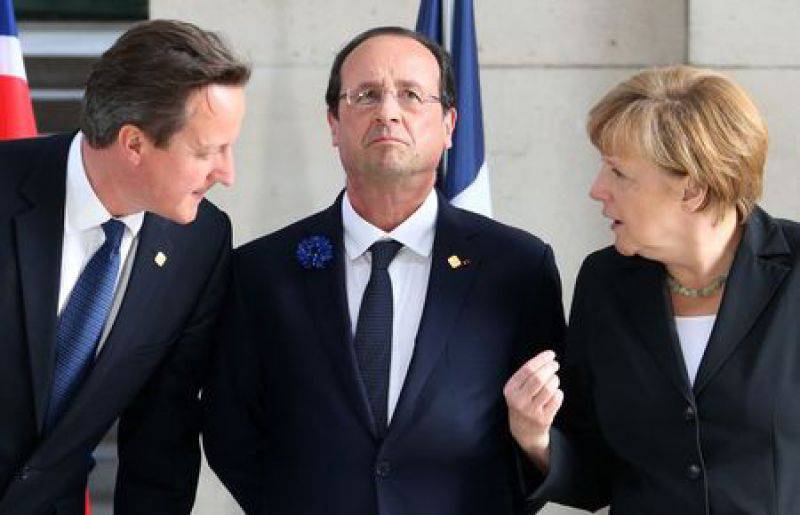 Russians are kicking off a contract. By the way, a typical example of how not to act commander in a crisis situation. Any solution is better than uncertainty. But I still not about that. The question is much more serious: how, in principle, to build relations between the EU and the Russian Federation? On what basis, sorry? What was interesting about commerce with Europe for the USSR, except for the main - economic incarnation?
We signed contracts with the "bourgeois", and these contracts were strictly enforced. Confidence and certainty arose in relations, if not on the basis of the ideals of socialism, but nonetheless. The "Mistral" situation — it can also be called the "South Stream" or "Mulin" (a training center not completed by the Germans) - creates fundamentally new realities in which any contract can be broken for political reasons.
Do not underestimate this aspect of the problem: we will deal with Mistrals, Mulino and even South Stream. The problem is deeper - Europe fundamentally poses the question in such a way that ideology (naturally, their ideology) goes ahead of the economy. And this is much more serious. At one time, the mega-ideologized USSR was able to gently push Lenin aside and calmly build relations with the EU in the 70s. Actually, the USSR sought to do this: no matter what anyone said about Brezhnev and the company, they preferred to trade rather than fight with the West.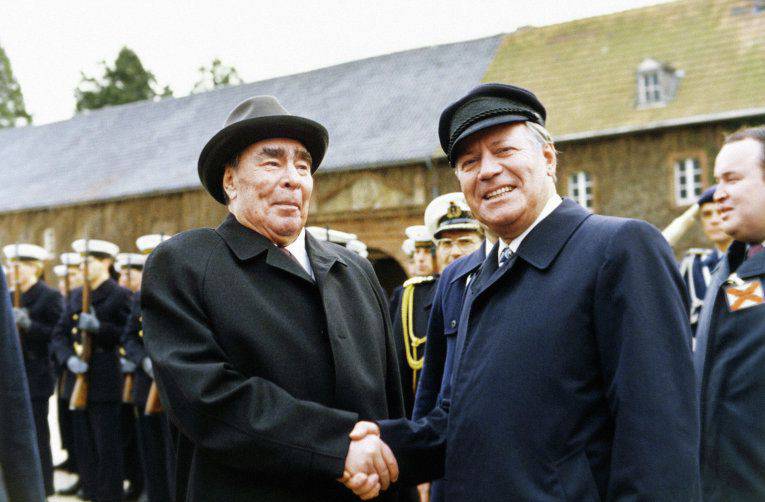 Now we have the opposite picture: the EU deliberately limits or breaks economic ties with Russia: "because we don't like your position in Ukraine". A clear "democratic" ideology has been formed, where Europe is always right - because it is Europe, and Russia is always to blame - because it is Russia. And under this sauce, relations with Russia begin to "line up" anew. No illusions - it's not in the Crimea and not in Ukraine. The point is the status of relations in the EU-RF bond. The position of Europeans is simple - we are right, but you are not, and we will reprimand you, and you will make excuses. Refusal of this kind of relationship is considered as Russian nationalism and aggression.
You see, it is very important to realize that a certain "window of opportunity" that some "democrats" like to talk about so much for us is closed tightly. In the sense of - participation in the "certain elite club of powers." And even the assignment of the Crimea and the Donbass does not solve anything here, we lost to Eastern Europe without a single shot, but this did not bring us peace or respect, just the opposite.
I will cite the idea encountered on the Internet: The West proceeds from the fact that Russia has lost the cold war and this is what determines its attitude to us. Who was interested in the opinion of Germany in 1919? Or the opinion of France in 1815? We proceed from the fact that it was we who stopped the cold war and abandoned socialism as an alternative social system. According to their version, we are crushed and have no political rights. This explains their extremely tough attitude to the Donbass and Crimea. It does not matter who is right and who is to blame - Russia has no right to actively intervene in politics in Ukraine. The United States has, the EU has, and Russia does not - the status is not the same.
It's not politically correct today to openly voice ideas about losing Russia, so there is a serious misunderstanding - and you invaded Yugoslavia, Libya ... And from their point of view, everything is fine - their status allows them to bomb Belgrade. Our problem: we assume that equal relations with Germany or France are a matter of course. And sincerely wondering what is wrong? The problem lies precisely in this - in our low status, from the point of view of European elites.
So, once again returning to the ill-fated French troughs, they, like a drop of water, reflected all the "features" of Russia-EU relations. If Russia-France relations are built on the principle of full equality (in fact, Russia will be more significant), then the position of Monsieur Hollande is incomprehensible a little less than completely. Just categorically. This is what most commentators pay attention to: "How are the French ?!" But if you leave the principle of equality, then yes - "good" France has the right to punish "bad" Russia. Everything is great, simple and logical. In reality, unfortunately, for Hollande this did not quite work: there is a contract with Russia and there is a bad Putin who insistently demands his execution.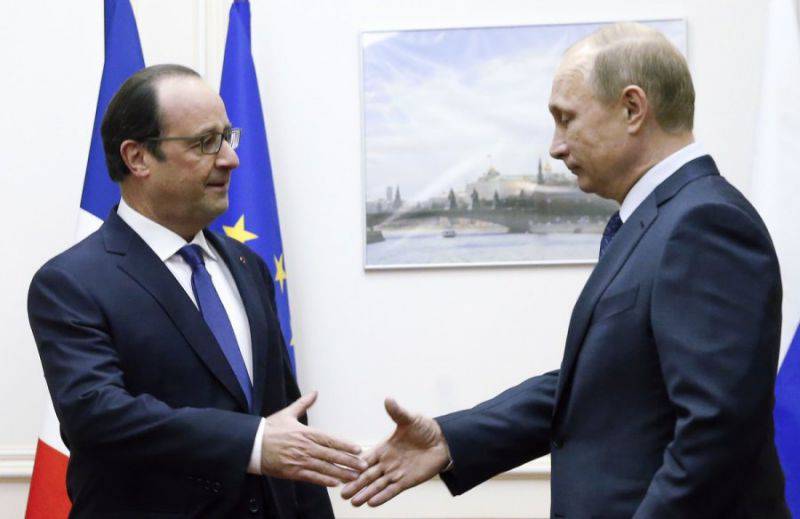 By the way, this reality is not too pleasant for us either - the French didn't deliver Mistral and didn't comment on this topic seriously. Agree, from a business point of view, the situation is paradoxical - the contract is not executed and the money is not returned. And no one is in a hurry to apologize either. On the contrary, there are "smart" conversations about the correctness of such a decision. Doesn't this remind you of a madhouse? Any way out to a new reality?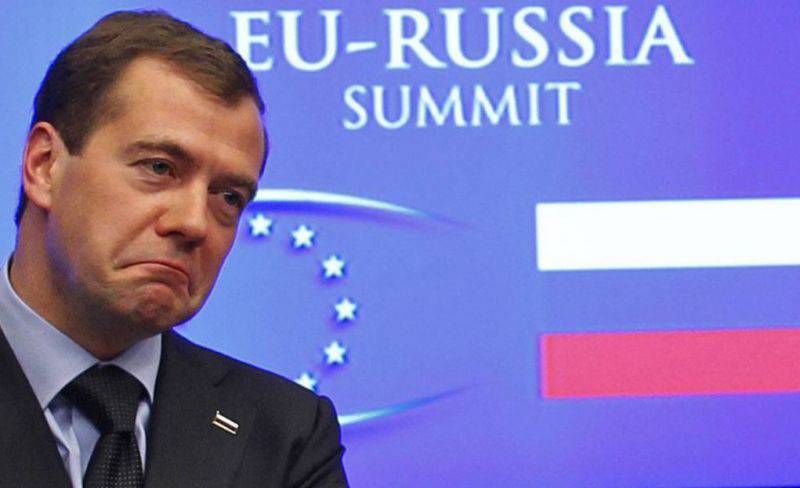 That is, once again returning to the beginning of the reasoning, I propose to break away from the specifics of Mistral and look at the picture as a whole: there is Russia with its resources and there is an overpopulated Europe with its excess industrial capacity and excess population. And it seems that, at first glance, we need each other ... And still, olives are better grown in Europe, and oranges, and grapes. However, it is worth remembering about the struggle for "energy independence" from Russia, the execution of the contract for Opel and the French steel company, which the guys from Russia also wanted to buy, as there will be no end to the surprise.
Commercial contracts just don't work. As it turns out, the main thing is politics, ideology, but not commerce. A feature of Mistral is only the high level of signing the contract and the fact that it was, in fact, executed at 99 percent. That is, the money is paid, and the ships are built, but they do not transfer it to us. Who will now believe in an ordinary commercial contract with the French? Are they fly away into space? Talking about politics there, Ukraine and the Americans with Mistrals, and we will always put our goods in the best possible way, this is agitation in favor of very poor classes. Who will actually guarantee that Ukraine and the Americans will not enter into your case either?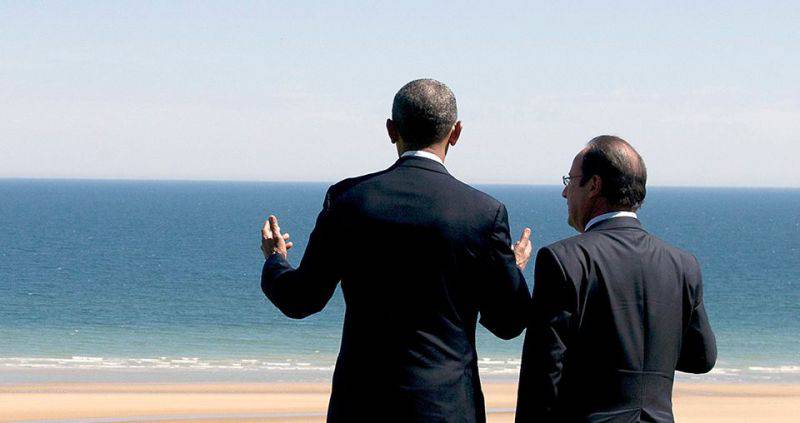 Any serious contract in the energy, transport, aerospace, shipbuilding industry implies confidence in a partner for many years to come. Payments and delivery of goods divorced in time is very significant. What should cooperation look like? Payment after the fact? That's just how they in Europe are very fond of one hundred percent prepayment when working with Russia. But the supplies themselves do not guarantee, making them dependent on political decisions. There is such an interesting concept - transaction costs, and so they in this case soar to the skies.
Call me an alarmist, but it seems to me that Russian-European business has been dealt a very heavy blow, not fatal, but nonetheless. To make the situation more transparent - you did not try to trade with Ukraine? Here is the same thing. The same infection is total uncertainty. No, you can, of course, sign a contract, but in fact - this is a paper certificate. For example, our beloved Germans proceed from the fact that the Russian-German contract and its execution must be governed by German laws and German politicians. This is the "zrada of all zrad".
While the EU-Russia relations were relatively cloudless, it was all not so important, but now, if someone does not understand, the Europeans have openly declared their goal to destroy the Russian economy - by launching sanctions. Excuse me, how serious business can be developed in such conditions? With a sharp increase in political risks, the business itself becomes less profitable. When the German battleship Bismarck, breaking through the blockade, entered the expanses of the Atlantic, insurance rates in London soared, which made shipping unprofitable.
It's hard to believe, but Bismarck itself, in the Atlantic, killed British trade without even firing on specific ships. Here we have something similar: the demonstrative position of Brussels, Paris, Berlin and others on the execution of large contracts with Russia and on the safety of bank deposits makes big business Russia-EU meaningless (in the long run, of course). As an example: you made 10 profitable deals, with a reasonable margin, and on 11, the counterparty refuses to execute, and the money is frozen in an account in a European bank. And they pretend to be "friends of Ukrainian democracy" or "friends of the Syrian democracy." And the press, which is typical, on their side.
Further, there was information that Russian customers were politely asked to leave the Swiss banks. Cause? They are Russians. Doesn't this remind you of anything? No, of course, you can ask: "And what do we care about some fat-souls?" The answer is simple: "Yesterday they came for Abramovich, but I was silent because I was Abramovichus." Once again, it's not so immediately a mass, like the Jews in Auschwitz, however, the Holocaust also began with a small one. Here you can just remember Cyprus and the "Russian criminal money" confiscated by "honest Germans". Which simply seized - without trial and without investigation. Or where do you think the endless problems of Gazprom in Europe come from? We seem to be accustomed to this standard - "civilized relations of civilized countries." And it seems that, according to this standard, there should be no fundamental problems for white firms - there are laws, business principles, intergovernmental agreements, etc. The same Gazprom in the EU only under a magnifying glass is not examined. No crime in such conditions is impossible in principle, from the word at all.
The only reasonable strategy in such conditions is "to be white and fluffy" for one hundred percent, unless, of course, the company's management consists of clinical idiots. Rem Vyakhirev is not a cretin like, and, nevertheless, claims against Gazprom are pouring in buckets. Once again I make this very (extremely unpleasant) conclusion - we have no one to build "civilized relations" in Europe. Roughly speaking, this very propaganda picture of cultural Europe does not correspond to the truth.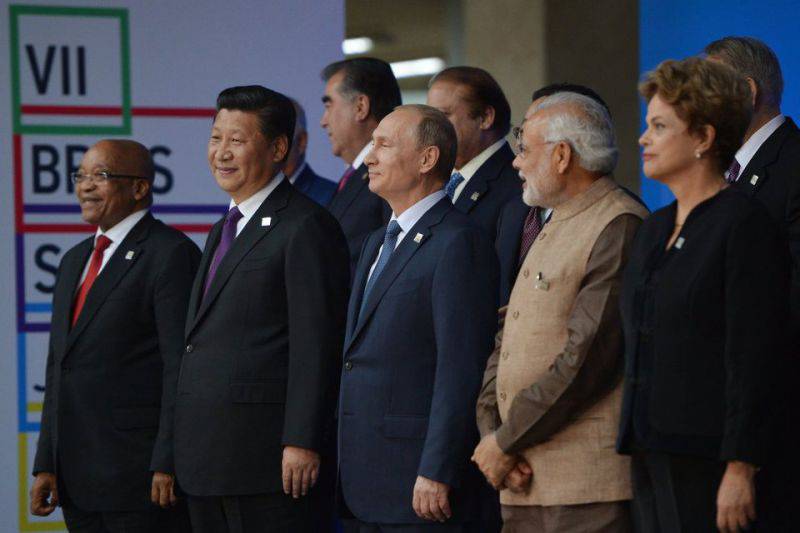 It is unpleasant to talk about it, but all these problems will not go anywhere and will not "resolve", as many people dream of. And the "turn to the East" or to other parts of the world is perhaps the most reasonable solution in this situation. You just have to abstract away from the specific problems of the specific "third energy package", "the acquisition of the Opel plant" and look at the situation in an abstract, schematic way. Russia is trying to play by the very "civilized rules" and within their framework take certain actions in the financial and economic sphere. In response, an extremely tough administrative "bluff" follows. It is just a series of administrative decisions / prohibitions that make those very actions meaningless or impossible.
In the case of Mistrals, we simply reached the apotheosis of absurdity, but the situation with the revision of already concluded contracts — after the adoption of the third energy package — is no less absurd. If you want to fight Gazprom's monopoly, invite alternative gas suppliers, let them come and compete. But instead, we have, in fact, the direct administration of international trade. The EU, for example, will not build gas pipelines for Russian gas itself, but it doesn't allow Gazprom either, after which you can talk a lot about the "unreliability of gas supplies from Russia". No one will build a gas pipeline from which you can use only 50%. This is absurd. In fact, it is an indirect administrative ban on economic activity. And then we are long and popularly told about the need for economic freedom and reform in Russia. But these people themselves live on completely different principles.
The reasons for such a policy are even more interesting. Over the last 22 of the year, Russia has changed a lot - this is a fact. Although this somehow escapes the attention of foreign observers. Those reforms, the need for which they taldychat us, have already passed, as it were, not always and not very successfully, but passed. But the EU has changed a lot over the last 22 of the year. There is less economy and more, much more politics. Once upon a time (very long ago!), The EU was a club of rich European nations, and especially in big politics did not climb, amid the confrontation between the USSR and the USA. This one - a quiet, peaceful, thriving European Union - was remembered by many. And when this abbreviation sounds in a stream of speech, it is the picture of Western Europeans rolling like cheese in oil that appears in our mind. Yes, there is still unemployment, but this is more - Soviet propaganda.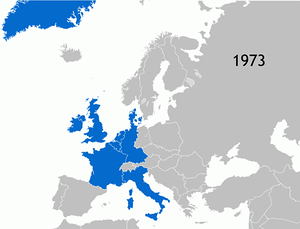 With the collapse of the USSR, the European Union came firmly into politics and left the economy. The situation, as it were, has changed. Past well-being has become the subject of memories (even in Germany, the standard of living has subsided very much), but the political activity of this entity has sharply increased. From that moment, the European Union began to turn into the "Eurokolkhoz" The EU cannot and does not want to solve the economic problems of its southern and eastern European countries. Imagine that Hungary, Latvia, Bulgaria and Greece really flourish, just imagine. Whatever the blow to the Kremlin's policy. Indeed, a strong blow. However, these countries are very far from prosperity, both now and in the foreseeable historical perspective.
And their many and acute problems in Brussels are not particularly worrying. But gentlemen from Brussels are actively moving further south and east ... Does this remind you of anything? Why carry out NATO exercises in Latvia and Georgia if it is possible to create a standard of living there, both in Belgium and freedom, as in Holland? The Russians will see and be shocked to the core. But no, it turns out
Tanks
instead of oil plus a full boost in ideology. So, all this talk about Mercedes for beginners should be completely forgotten. Europe is seriously spending on expansion, and it cannot offer anything good for millions in the "annexed territories" - expansion is too rapid by historical standards, and the streets in Bucharest and Kiev are definitely not paved with gold.
Yes, in Western Europe there is a certain margin of safety, but it is not limitless and it will definitely not be enough for Ukrainians. As a matter of fact, an internal degeneration of the European Union took place - the tasks of integration and economic development of already prosperous territories were replaced by the tasks of territorial expansion with its rigid ideological justification. By the way, in this phase, the standard of living always "subsides", any expansion is expensive - that is why. Thus, Eastern Europe can and "megapriz", but not Eldorado. In this case, the "war" can not feed itself. Alas, that's the way - war and expansion. As soon as the process stopped in the Donbas, guns and tanks went into action.
From the above, the following sad conclusions can be drawn. The first is that a rise in the standard of living in the novice countries of the European Union is impossible in principle, which makes these countries even less stable and more aggressive. Secondly, the era of close economic ties between the EU and the Russian Federation is becoming a thing of the past, we are disturbing them. They absolutely do not need an independent decision-making center in Moscow. Third - the military confrontation will increase. And it's not even in the USA. The project of Greater Europe is simply balancing on the verge of failure, while Russia in this case is a serious rival in economics, politics and ideology (traditional values). If they could provide salaries in 3 000 Euros in Latvia and Romania, there would be no problem. But, not being able to provide economic superiority, they are forced to resort to direct force methods, as in Kiev. They did not give Yanukovych money, but they made a notable putsch. Meet - this is a new European Union.