Aviation
squadron of a separate naval assault regiment of the Black Sea
fleet
completely switches to the latest multifunction fighter Su-30SM. According to the press service of the Ministry of Defense of the Russian Federation, it is the Su-30SM that will eventually become the basis of the Black Sea Fleet fleet. They are called upon to replace the non-modernized Su-24 front-line bombers that have served the established deadlines.
Ministry of Defense of the Russian Federation:
From the beginning of the year, pilots of the naval aviation of the Black Sea Fleet received and mastered eight new fighters. During various exercises in the Crimea, the Su-30CM crews launched unguided missiles and bombed against designated targets, proving the high efficiency of the new aircraft.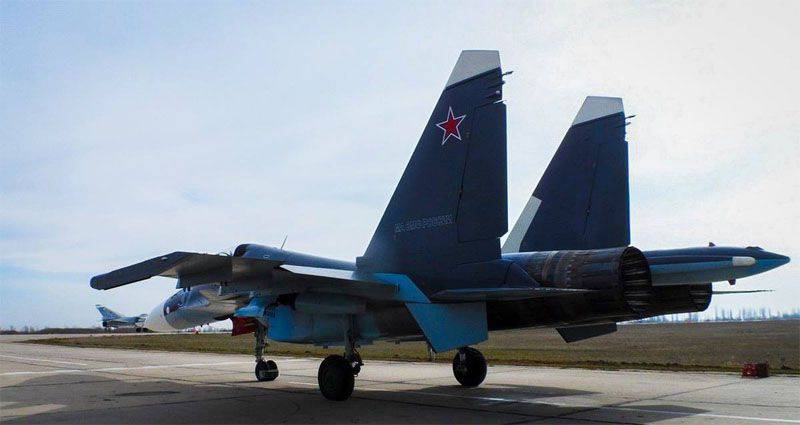 It is reported that the process of re-equipping the fleet aviation on the Su-30CM will be completed in the first quarter of next year. In January, the 2016, the 20 pilots of the Russian Black Sea Fleet aviation, will be retrained at the training center in order to be able to operate the latest multi-purpose fighters. The exact number of Su-30CM airplanes that will go to the aviation regiment of the fleet in the 2016 year has not yet been reported.