Only by joint efforts of all CIS countries can the interests of the region be defended in the fight against terrorism,
RIA News
statement by the head of the coordinating council of commanders of the border troops of the Commonwealth countries Alexander Manilov.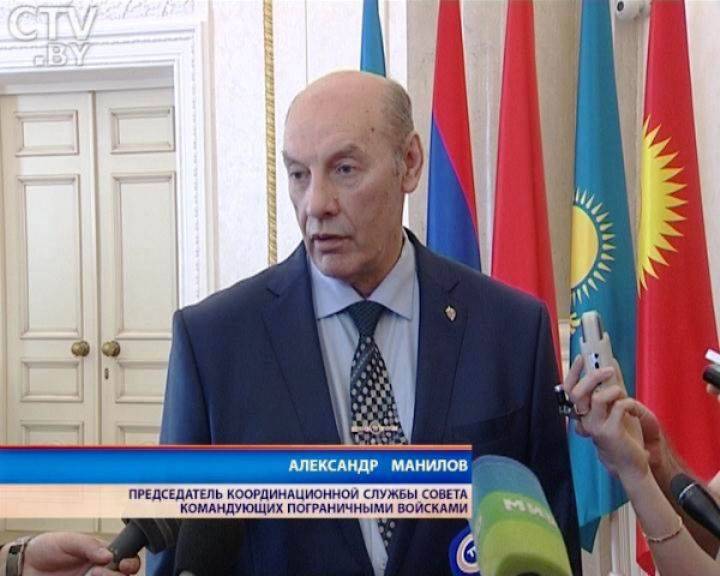 At the meeting of border commanders in Astana, one of the main topics discussed is the situation at the external borders of the CIS states.
"All the leaders of the border departments of the participating States are very worried about the situation that is shaping up today not only at our external borders, but also, in particular, in Syria and other countries, related to the terrorist activities of ISIL and other terrorist organizations," journalists Manilov.
"Alone today it is impossible to fight terrorism, as it is impossible to fight drugs and other criminal acts across the state border. Only together, together, shoulder to shoulder, can we protect the interests of each state and the Commonwealth as a whole, "he said.
The most serious situation is on the Afghan border. "According to available information, militant groups are moving in this direction to the borders of the Commonwealth, in particular to the borders of Tajikistan and Turkmenistan. Therefore, one of our current tasks is to discuss issues of how to ensure that these threats are eliminated at the border and not transferred to the CIS countries, "said Manilov.
"According to estimates, concerning the borders of Afghanistan directly with the CIS countries, about 4,5 thousands of people - militants, terrorists - are located in the border areas of Afghanistan. I think this is much more than it was before, "he noted.
According to him, "a number of additional measures are being taken to strengthen border security in the territory of Tajikistan within the framework of the CSTO and the CIS, as well as in Kyrgyzstan."
At the end of the conversation, Manilov stated:
"Today we are ready to give a fitting rebuff to those who are trying to destabilize the situation at the external borders."