The trucks EMERCOM of the Russian Federation delivered another humanitarian aid to the self-proclaimed republics of Donbass, reports
RIA News
post office.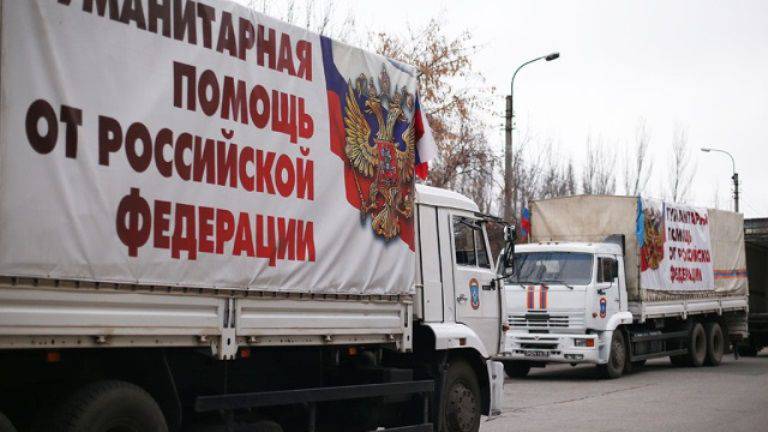 "All emergency vehicles with humanitarian supplies arrived in Lugansk and Donetsk. Now they begin unloading in warehouses, "- said in a statement.
"More than 100 machines today brought thousands of tons of humanitarian aid to the Donetsk and Lugansk regions, more than 1,1, including mainly foodstuffs. Cargo delivered in approximately equal proportions. After completion of the unloading, the cars will leave Donetsk and Lugansk, "the press service told the agency.
In a row, this is the 44 column, starting in August of the 2014 column. In total, more than 53 th. Tons of humanitarian supplies were delivered to the republic.