Egyptian
news
portal
Al-Watan
reports on the activation of the local cell of the terrorist organization "Islamic State" in the north of the Sinai Peninsula. The report said that the militants first made threats against those local residents who are loyal to the Egyptian authorities and law enforcement officers. After some time, the militants attacked members of a local family in the town of El Arish in Sinai.
The Egyptian police press service reports that the attack took place on Thursday night. Militants broke into one of the houses of local residents, who was near the police station in Arish. Once inside the house, the terrorists opened fire from an automatic
weapons
by members of the Egyptian family. Eight people, including a three-year-old child, became victims of attacks by IS militants.
After that, the militants threw a grenade into the car, which stopped a few meters from the house. At that moment, a man and his daughter were nine years old in a car. According to the latest data, both the man and the girl died on the spot after being wounded.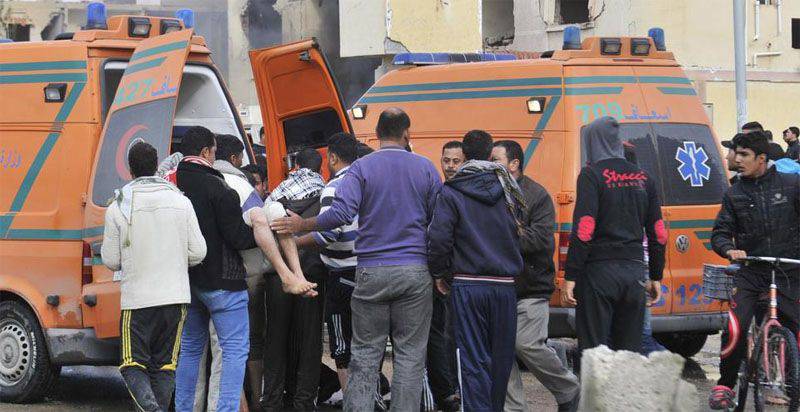 Earlier it was reported that militants carried out several explosions of private and administrative buildings in El Arish.
Recall that the Russian-Egyptian investigation team continues to work on the Sinai Peninsula, which is collecting information to establish the causes of the crash of the Kogalymavia aircraft. The place of the investigation is cordoned off by the Egyptian army.