Referring to a source in the field of military-technical cooperation with foreign partners, the information agency
TASS
reports that the first C-400 "Triumph" anti-aircraft missile systems will begin to flow to China no earlier than 2017 of the year. TASS cites statements from a person who is aware of the progress of the contract:
Delivery is planned no earlier than in a year, rather, even a half.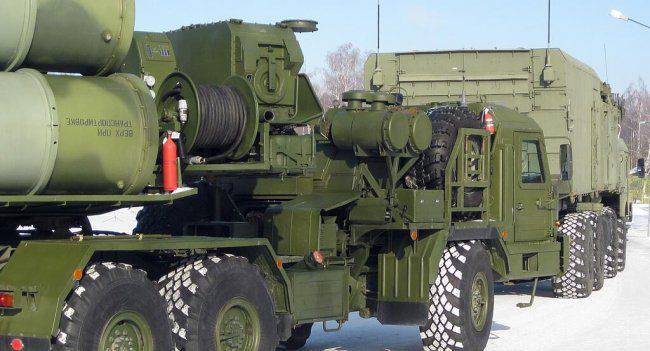 Recall that the statement that Russia and China signed a contract for the supply of C-400 "Triumph" to Beijing, was made in the spring of this year. There was no exact information about the amount of the contract then, but in a number of sources information appeared about 3 billions of dollars that China is willing to pay for the supply of at least six C-400 divisions.
Interest in acquiring this kind of anti-aircraft missile systems expressed not only in China. It became aware of interest in acquiring the C-400 air defense system by India and Saudi Arabia. However, none of these countries have signed contracts yet.
C-400 "Triumph" - medium-range and long-range anti-aircraft missile system. Target detection range - to 480 km. Range boundary of range: from 400 km (maximum) to 2 km (minimum). The system is capable of working on destruction at the same time to 36 targets, suggesting 2 missiles at each.