In the matter of modernization of the air defense system on the cruiser "Admiral Nakhimov" there was clarity - the ship will receive the product 3М-48, that is, the ship C-300FM "Fort-M", the blog
bmpd
with reference to the site of procurement "Sevmash".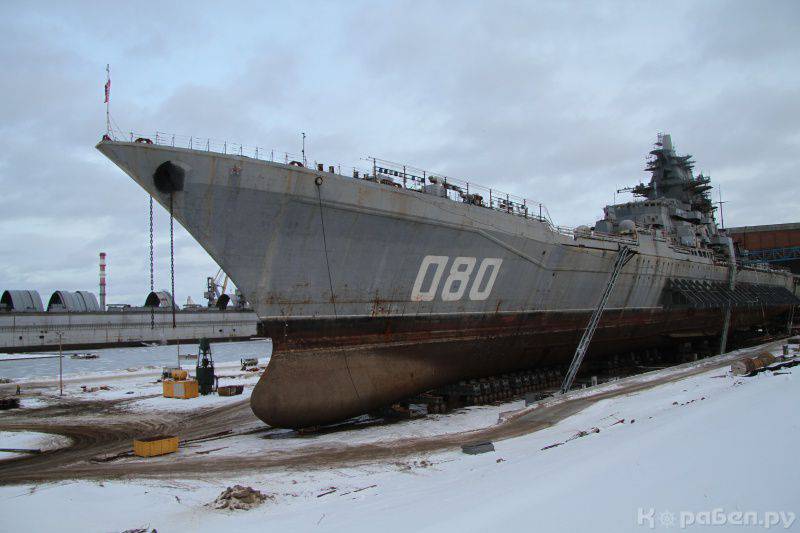 Back in December, Sevmash signed a contract with NPO Almaz (then Almaz-Antey) for the supply of this complex.
"For the upgraded cruiser, two air defense missile systems will be manufactured - fore and aft, costing 2 533 and 2 520 mln. Rub. respectively. The first is scheduled to take place in 2 quarter 2017, the second - at the end of 2017 g, "- said the blogger.
It is worth noting, he writes, that "during the manufacture of the air defense missile system, launchers with loading devices, which, as previously reported, will be repaired and upgraded by the forces of JSC Obukhov State Plant, as well as products 3F-41М and 3Ф42М (probably , these are ground service kits for the ATS) and "consumables" - 48H6DMK, 48Н6К, 5В55РМ rockets.
Thus, during the modernization of the cruiser, both Fort complexes will be upgraded to the Fort-M level. At present, such an air defense missile system is available only in the "Peter the Great" in the form of a bow installation.
According to the author, the updated ZRK will use 48H6K missiles, as well as "ship versions of the C-400-48H6 DMK missile with a radar homing head and a range of up to 250 km."