India may become the first state to begin importing the Predator ("Predator") American multi-purpose UAVs. With their help, the Indian military will be able to strike at militants in any region of Pakistan, the newspaper leads
Look
post bloomberg.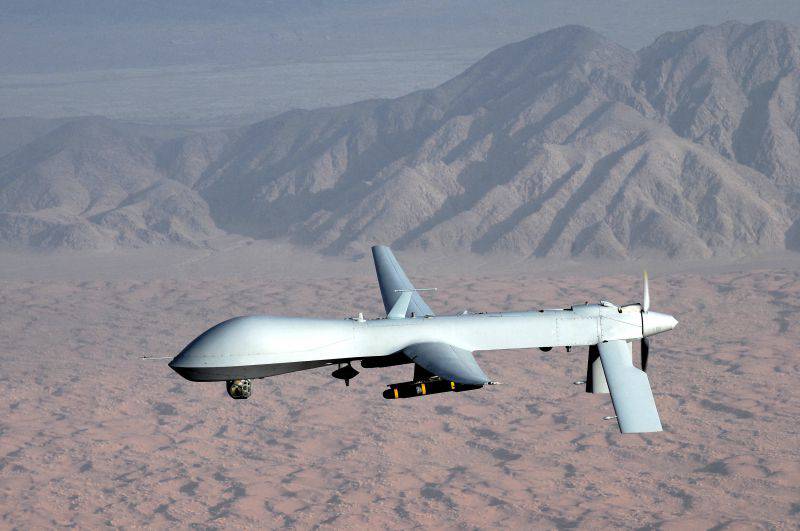 "If a contract is concluded between New Delhi and Washington, India will be able to use
Drones
manufactured by General Atomics Aeronautical Systems to eliminate militants in Pakistan," the newspaper writes.
In his opinion, drones, moreover, will become an additional "argument in the border confrontation between India and China."
The very fact of approval of the deal "will mean a further improvement in the defense ties between the United States and India, which in 2014 was the second largest buyer of American
weapons
", Notes Bloomberg.
Help newspaper:
"The MQ-1 Predator is a drone drone that is in service with the US Air Force. The mass of the empty machine is 512 kg. The wingspan is 14,84 meters, and the length is more than 8 meters. The maximum flight duration is 40 hours. "