Over the past two days
aviation
The Russian Aerospace Forces attacked 277 militant sites, having completed 85 sorties. The spokesman for the Russian Defense Ministry, Major General Igor Konashenkov, told the media that the targeted strikes by Russian aircraft in the province of Hama disrupted the terrorist offensive plans. According to Konashenkov, now the militants are trying to create defensive structures in order to maintain their positions.
RIA News
cites the statement of the official representative of the Ministry of Defense:
According to Syrian opposition, confirmed by the command of the Syrian government troops, thanks to the pinpoint strikes of Russian aviation over the past two days, terrorist plans for attacking the city of Hama from several directions were thwarted. This information is confirmed by our unmanned vehicles. Instead of an offensive, detachments of terrorists operating in the suburb of Murek are trying to erect defenses and create minefields to stop Syrian government forces.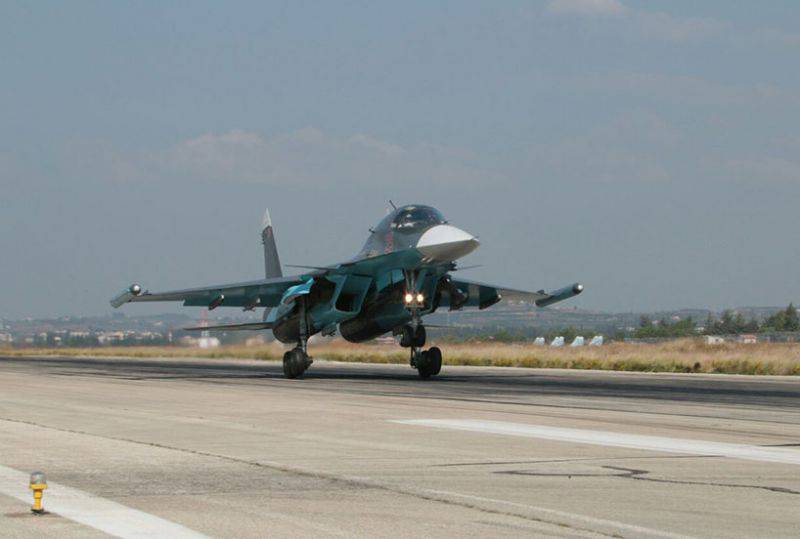 According to Igor Konashenkov, the Dzhebhat an-Nusra militants operating in the province of Ham have suffered a great deal of damage.
Konashenkov:
In the vicinity of the village of Kafer-Zait, Hama province, a mortar battery of the "Dzhebhat al-Nusra" gang was destroyed by a bomber Su-24M.
Russian VKS airplanes also attacked the militants of the same terrorist organization in the province of Homs. A large underground ammunition depot was destroyed there. It is emphasized that the blows were struck after receiving the coordinates
from representatives of the Syrian opposition
.
About 45 km from the city of Tadmore, Su-24 bombers destroyed three
tank
and 2 ISIS fighters. The location of the militants' military equipment was opened by an unmanned aerial vehicle.
Commentary on the fight against international terrorism was given by the Russian Foreign Ministry. Deputy Foreign Minister Alexei Meshkov said that all parties interested in defeating terrorism should consolidate their efforts and act strictly within the framework of international law. Recall that the actions of the so-called American coalition in Syria are conducted without any international legal norms.