In its press release from 9, November Ilyushin Finance Co. (IFC) reported that it had transferred the re-equipped IL-96 aircraft to the customer (FSB).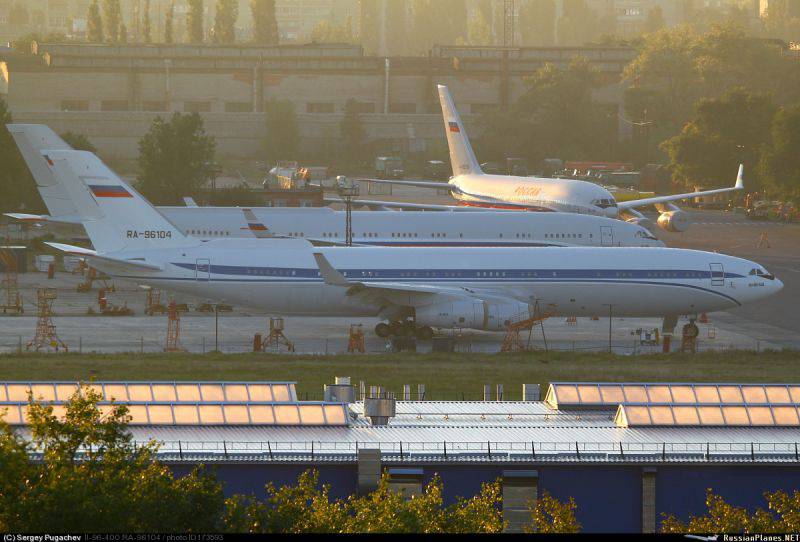 "The joint stock company 5 in November 2015 of the year commissioned the next Il-96 aircraft to the customer. The aircraft was converted at the Voronezh aircraft plant "VASO" into a special package with the Air Control Center with a luxury cabin, after which it successfully passed the full range of ground and flight tests in accordance with customer requirements. The new aircraft was created on the basis of the IL-96-400T owned by IFK.
- quotes a blog
bmpd
message of the enterprise.
The author explains that we are talking about "the former IL-96-400T cargo aircraft (RA-96104 registration number, 97693201004 serial number), rebuilt into an IL-96-400VPU control aircraft for the Federal Security Service of Russia."
From the moment it was built in 2011, the aircraft remained in storage at the Voronezh plant. For the first time, plans for its re-equipment became known at the end of 2012. In July, the test flights of the machine were started on 2015.