The Japanese Defense Ministry announced its intention to purchase universal deck helicopters for its Navy, the newspaper writes
MIC
with reference to tass.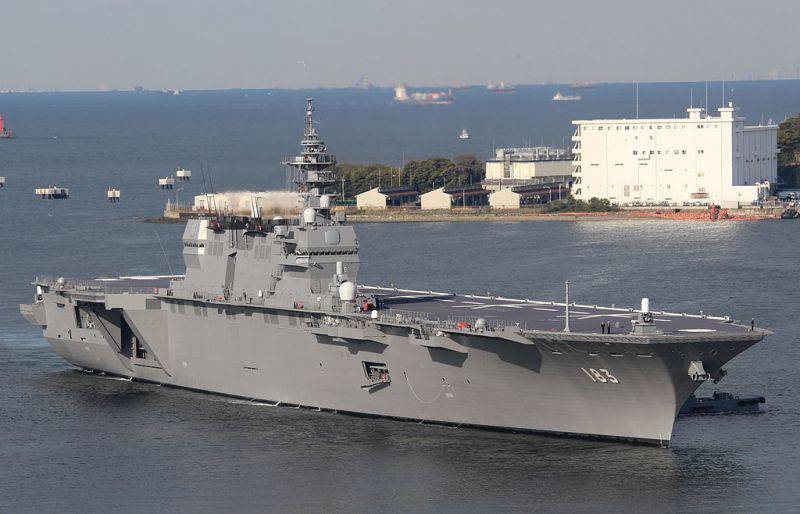 "We are considering various options for procurement of universal sea-based helicopters," a military official told reporters. "These machines will be used to transport goods, transport the wounded, and solve other non-combat tasks."
According to him, the helicopters "are supposed to be placed on the destroyer helicopter carrier Izumo (formally classified as an escort ship)."
The number of cars and the amount that Japan is willing to pay for them has not been disclosed.
The Izumo helicopter carrier in appearance resembles American landing craft, but does not belong to this class due to the current ban on the possession of Japan by offensive arms.
According to "MIC", "Izumo's full displacement is 27 thousand tons, it is able to reach speeds up to 30 nodes and carry on board 14 deck helicopters."