In an interview with Rossiyskaya Gazeta, which celebrates its 25 anniversary, Russian Prime Minister Dmitry Medvedev stated that he excludes the possibility of a third world war in the 21st century. According to the head of the Cabinet of Ministers, today and in our thoughts, a conflict of global proportions cannot be allowed.
"Russian newspaper"
, which "VO" in turn congratulates on its anniversary, cites Dmitry Medvedev:
The planet survived two world wars. Obviously, nothing like that can be allowed even in thoughts. Yes, now is not the easiest international situation, but, strictly speaking, when was it simple?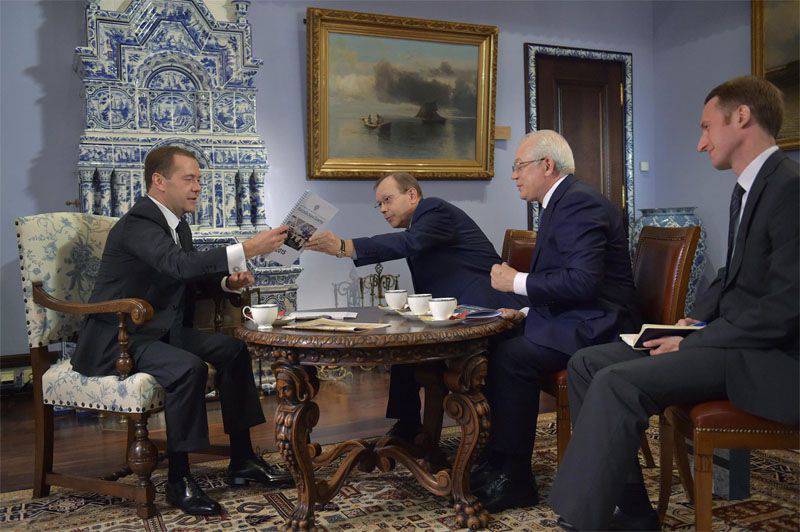 At the same time, Dmitry Medvedev, while continuing to reflect on the possibility or impossibility of a world armed conflict, quoted Albert Einstein's famous words:
There is a rather famous phrase by Albert Einstein. When asked what
weapon
will be used in the third world war, he said: "I don't know which weapon will be used in the third world war, but in the fourth world war stones will be used". He hinted that mankind simply would not tolerate a third global nuclear world war, and in this sense, such assessments remain quite relevant.
The very concept of world war in recent times is, in fact, very blurry. If we understand world war in those canons that existed in the last century, then perhaps its probability is minimal. However, if you look at the map of the modern world, you can see that armed conflicts are burning in various regions: from Ukraine and the Middle East to Mali and Afghanistan. Indeed, the planet is not the first to experience many armed conflicts, however, what is happening in the world today is very similar to the growing global conflict, regardless of the terminology that many people are trying to hide.