On the eve of the US Senate, the draft military budget for 2016 was approved. The draft budget has an item on the allocation of 300 million dollars of financial assistance to the Ukrainian army. Information Agency
TASS
reports that the item on the allocation of financial assistance "Square" is called the "Initiative in support of the security of Ukraine." These funds will continue to carry out instructor activities in Ukraine and attempt to translate Ukrainian security forces to NATO standards.
It should be noted that Ukraine plans to direct funding to the development of intelligence structures.
The previous draft of the US military budget, the size of which was about 607 billion, previously rejected by United States President Barack Obama. He said that spending on the defense industry is too high, and that it is necessary to take the path of cuts in the military budget. As a result, those who prepare the budget decided to cut funding for several military programs, but the item on providing financial assistance to Kiev in the draft budget is still there.
The Ukrainian authorities continue to hope that Washington will, within the framework of "helping Ukraine", start deliveries to the country of the so-called lethal
weapons
, including anti-tank complexes.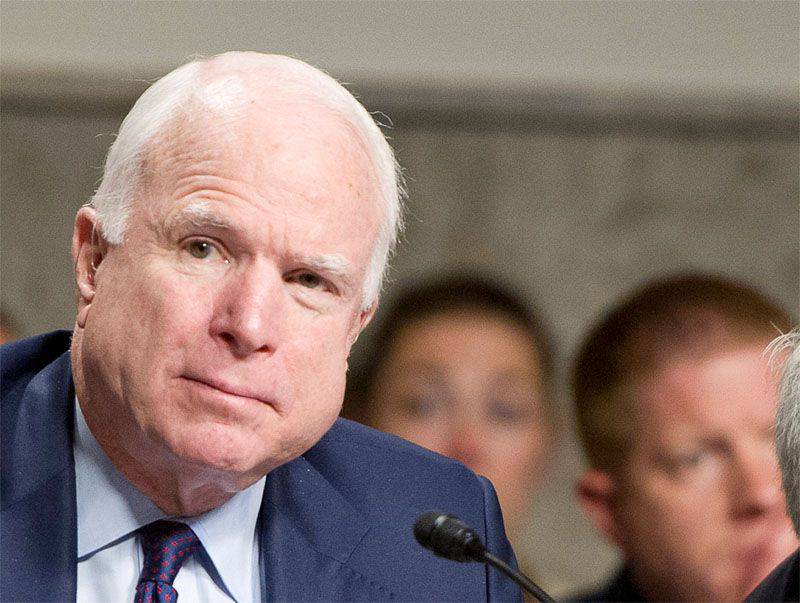 One of those US senators who advocate the transfer of lethal weapons to Ukraine is the head of the weapons committee, John McCain.