On the eve of two explosions immediately thundered on the highway, which connects the Hmeimim airbase with the city blocks.
RIA News
reports that at least 23 people died as a result of terrorist acts, about 70 were injured. According to preliminary data, the militants used homemade unguided rockets fired from the territory of the mountainous region of the province of Latakia.
One of the rockets exploded in close proximity to the Tishrin University, and the other fell about 10 minutes later in the girls' school area. Among the dead and wounded a large number of children.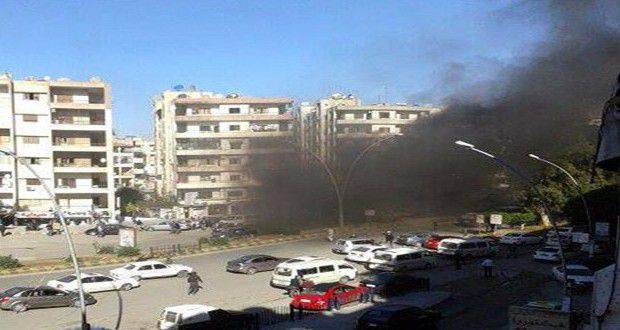 It is reported that almost immediately after the rockets broke into the air from the Khmeimim airbase, several planes and helicopters of the Russian aerospace forces were launched, which attacked the territory from where the militants fired rockets. Recall that it is precisely at the Khmeimim airbase that the Russian
aviation
involved in the counter-terrorist operation in Syria. Apparently, the militants, not being able to strike at the air base itself, decided to stage a campaign of intimidation of the local population.
Locals report that Russians living in Latakia were among the first to respond to the call for blood donation for injured Syrian citizens.