Information Agency
DHA
reports that during the conduct of a special operation by the Turkish law enforcement forces in the province of Diyarbakir 19, servicemen were injured as a result of a mine exploded on one of the roads. One of the wounded is in critical condition. It is reported that Turkish soldiers passed along the road as part of a special military convoy from Diyarbakir to Silvan. It should be recalled that the Turkish security forces are conducting an operation in the province belonging to Turkish Kurdistan, which is called anti-terrorist.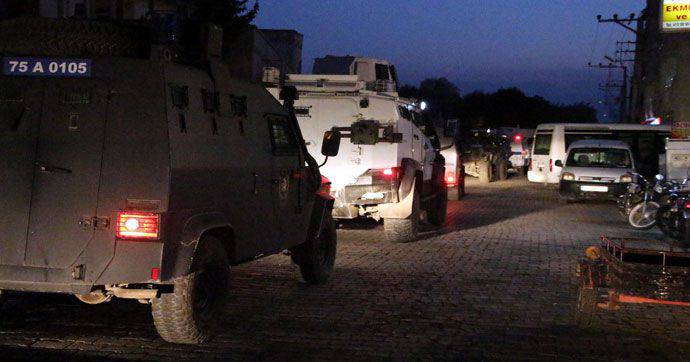 The operation of the Turkish security forces, as reported by official Ankara, is aimed at representatives of the Kurdistan Workers' Party (PKK). The fighting began in Diyarbakir early last week. During this time, on the streets of Diyarbakır, real barricades have grown up, which impede the advancement of armored vehicles by Turkish security forces.
According to Turkish media reports, explosives experts work in the Silvan area, as there may be other explosive devices on the roads. Ankara reports an increase in the strength of the force contingent participating in the operation against the Kurdish formations.