Russian President Vladimir Putin spoke about the continued formation of the American missile defense system in Eastern Europe. As you know, for a long time, the American authorities have declared that the European missile defense system has nothing to do with deterring the Russian nuclear potential, but is aimed at protecting Europeans from the Iranian "nuclear threat." Today, when even the term "Iranian nuclear threat" looks empty (after solving the issue of the Iranian nuclear program), the Americans are building an e-missile defense system, no longer trying to find alternative arguments, are silently raising.
Vladimir Putin, who spoke at a meeting on the development of the Russian Armed Forces, quoted by the news agency
TASS
:
We have repeatedly pointed out that such actions are regarded as an attempt to undermine the existing parity in the field of nuclear missiles. And in fact, loosen the entire system of global and regional stability. References to the Iranian and North Korean nuclear threats only cover up true plans. And their true goal is to neutralize the strategic nuclear potential of other nuclear states, except for the United States and their allies — above all, our country, Russia.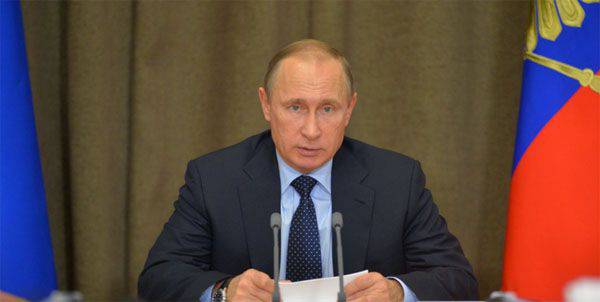 According to the President of the Russian Federation, the further expansion of the American missile defense system will damage the global security.
Vladimir Putin on the response steps:
We will work on the missile defense system, but at the first stage, as we have repeatedly said, we will work on attack systems that are able to overcome any missile defense systems.
Recall that the elements of ground-based missile defense (radar) Americans install on the territory of Poland and Romania.