The decision of the Moscow City Court, a student of the Faculty of Philosophy of Moscow State University, Varvara Karaulova, who recently changed her name to Alexander Ivanov, was left in custody. Recall that a few months ago, Karaulov was returned to Russia from Turkey, where she went to cross the Turkish-Syrian border and enter one of the ISIL cells. According to the special services, Karaulov was recruited by one of the militants (a resident of Tatarstan), who may recently be in Syria. After returning to Moscow, Karaulov was released without giving way to the criminal case, but the student did not break off contacts with the recruiter.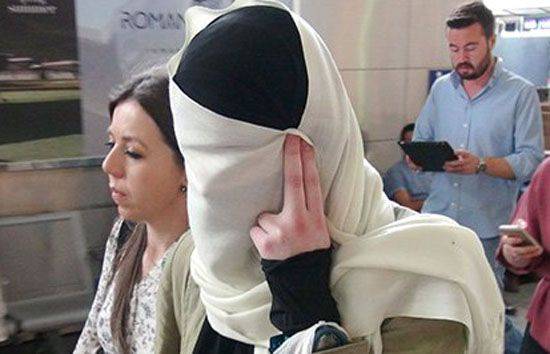 Today, the Moscow City Court judge said that Karaulov (Ivanova) fully admitted her guilt in an attempt to join the militant group of the Islamic State terrorist organization in Syria. It is reported by the news agency
TASS
. The investigator in charge of the Karaulova case, responding to the lawyers' complaint that the girl allegedly could not be in the SIZO for health reasons, attached a document to the case that the accused had undergone treatment and could be in the SIZO.
Interfax
reports that immediately after returning from Turkey, Barbara began an examination at one of the mental health centers. Doctors prescribed a student antidepressant course.
It is reported that during the trial, lawyers Karaulova (Ivanova) familiarized the judge with the characteristics of the accused. Characteristics, they say, one is better than the other. Teachers characterize the girl as gifted and diligent, responsive and grasping knowledge literally on the fly. Why did not talent and diligence help a student of the Faculty of Philosophy of Moscow State University to separate the wheat from the chaff and understand that it is being dragged into a terrorist swamp? - a separate question.
According to the judge, the characteristics are also attached to the case.