One of today's newsmakers was the former President of Poland, Lech Walesa (also known as the Nobel Peace Prize). According to Walesa, who answered the journalists' question, he sees the strength to mediate in resolving the Syrian conflict. Former Polish leader quotes
RIA News
:
Theoretically, this (mediation in Syria) can be considered. But I do not have executive opportunities. I have nothing to scare them (the conflicting parties). If the Russian army stands behind me, I will do it.
At the same time, Walesa did not tell who exactly he was going to scare the Russian army behind him, and why should he not use the glorious Polish army for the same purpose? ..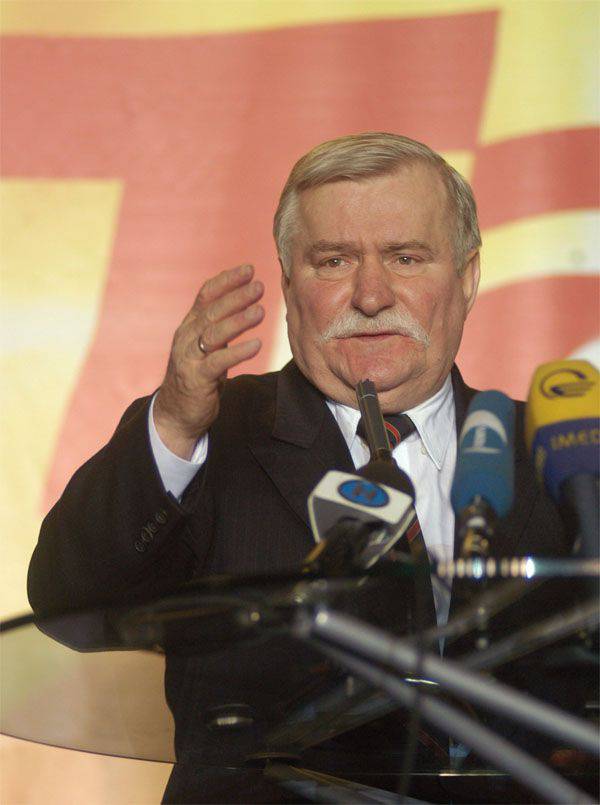 In the interview
RIA News
Walesa told about the role of the Red Army in the liberation of Poland. According to Walesa, in Poland no one disputes the fact that it was the Soviet soldiers who liberated the country from the Nazi occupation. At the same time, Walesa adds that "Poland has claims against the" communist leadership of the Soviet Union. "
Walesa:
The Poles have no complaints about the soldiers. Soviet soldiers died and liberated Poland. This is all true. Leadership, command derailed the case. Everything is OK with the Russian people, only Russians are not lucky with leaders. After all, the Russian people also paid a high price for communism. It should be remembered, we were under the heel of the Soviet power - it was bondage. We were not free. Then the USSR intervened in our affairs. When I was president, Soviet troops left Poland. Entire cities were occupied. We didn't want this system, we didn't want Soviet domination. When we became free, people wanted to break free from these symbols.
Poland became free? - this is news ... At the same time, Walesa does not report how his statement on "freedom of Poland" correlates with the fact that elements of the American missile defense system are being built in his country, and that American soldiers are marching around Poland as at home ... Or American is domination not an element of Polish reality that is allowed to comment negatively on the Nobel Prize winner Walesa?