Before the start of the civil war, the Syrian army managed to establish the "Contact-1" dynamic protection (DZ) of only a fraction of its available
tanks
T-72. Over time, most of the DZ "killed" during the fighting, and it turned into a real deficit, writes Roman Katkov in an article for
Messenger of Mordovia
.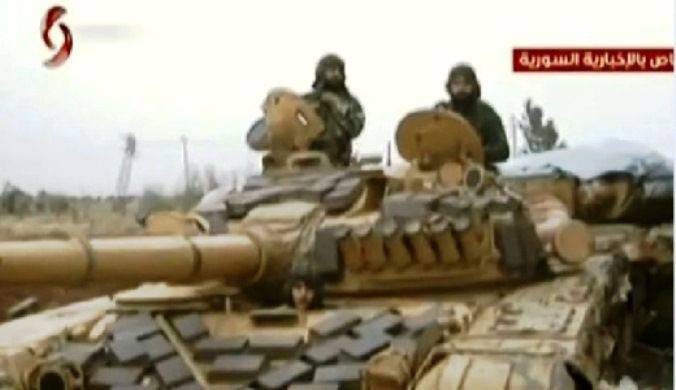 The lack of protection blocks Syrian craftsmen tried to compensate for homemade protivokumulyativnymi screens, or even just sandbags. Recently, however, apparently, the shortage of "Contact-1" began to be filled with new supplies.
"The Syrians seem to have started getting sets of dynamic protection. Already several times, looking at materials coming from combat areas, I have noticed tanks with handicraft superimposed elements of the DZ, "said Yuri Lyamin, an expert on the Syrian theme.
He illustrated his words with a photo (screenshot from the video), in which the frontal part of the Syrian T-72А is covered with green DZ blocks. In this case, the tank itself has a sand color.
"True, it was mounted, apparently, in a great hurry and not in the way it should be. As a result, significant undisclosed areas remained, which may adversely affect the survivability of the vehicle in battle, "the author concludes.