We have talked many times about Russian artists who have expressed their position on the conflict in Ukraine. They wrote about those for whom fascism and the glorification of fascism in Ukraine became a personal tragedy. Who does not perceive the power in Kiev as the will of the people. We talked about those who, favored by the power and love of the audience, betrayed their homeland. Became in the ranks of her obvious enemies.
I will not give out my grades to such people today. I, probably, like most of our readers, have my own opinion on this issue. And my opinion, no matter how the situation changes in the future, will not change. Those whom I consider Russian artists, I will always be considered as such. And those who I consider a traitor, I will never call friends and patriots.
I was interested in the other side of the question. Namely, how the artists of Ukraine live today. Those for whom Russian music, the Russian audience was and is not only one of the foundations of creativity, but also a source of love, well-being, if you will. Artists are very dependent on politicians and especially officials. The love of even a regional boss for them has a completely tangible material background. And dislike too. Now, alas, not 80-90-e, and on the tape recordings of homestairs the name is almost impossible to do. Now one show on TV gives more than years of performances at concerts in peripheral cities.
That is why it is not about all artists from Ukraine at once. For example, take two. A great conductor and talented musician. The first one is currently working with one of the European orchestras. The other stayed in Ukraine. Now, besides his artistic career, he is an adviser to the mayor of Kiev, Vitali Klitschko on culture, and is dedicated to the fighters of the Dnieper-1 battalion. Conductor Kirill Karabits and the head of the Vopli Vidoplyasov group Oleg Skrypka.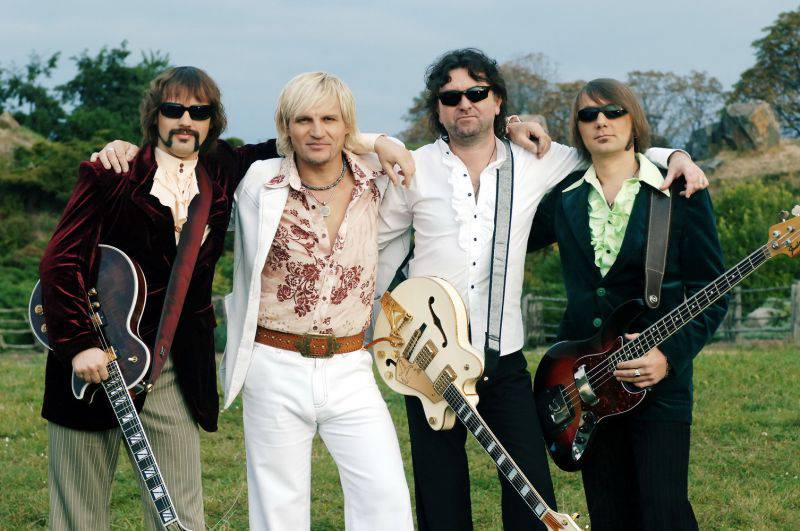 I will give answers to the main question of these artists in quotations. So why did they refuse to work in Russia? I'll start with Cyril Karabitsa.
"A few months ago I was offered to become the principal guest conductor of the Russian National Orchestra. The guest conductor is the second person in the orchestra. And the National Orchestra is very prestigious, it is the best orchestra in Russia. I refused. But I did not give a clear answer no, until now.
I thought a week or more. I tried to understand what I would feel if I agreed and if I did not. As a person and as a citizen of Ukraine. In a sense, one can say that the citizen won in me. To those who invited me, I said, as it is: that now is a difficult situation, and if I accept this offer, people will not understand me. I do not understand myself. "
As you can see, Kirill quite deliberately talks about the confusion he has in his heart. Confusion because he lives as if out of conflict. He is European. He claimed. He is loved by the listeners. An invitation to the National Orchestra of Russia is almost the pinnacle of a career. But the main thing I advise you to pay attention to is that he absolutely does not perceive Russia and the Russians as something else. For him, the Russians and Ukrainians remained one people. Ukrainians are the same Russian, only live on the outskirts of Russia. Siberians won too Russian, only from Siberia.
Quite a different motivation for Violin.
"I haven't been in Russia for almost three years. The reason is obvious. The last time I gave a concert at the St. Petersburg club in the winter of 2013. To see that there is a war between our countries, you don't even need to wear glasses. What kind of trips to Russia can we talk about Such conditions? Concerns about concerts in Russia are periodically heard. For the last time, in my opinion, they offered to play a concert in St. Petersburg in the summer. I explained that this is impossible. Besides all other reasons, there is also elementary security. to the concert Russian fash sty. It can happen anywhere. Any scandals. Moreover, we sing in Ukrainian, but in Russia it is almost taboo. "
He speaks of war as a fact. And the division of the people for him is also a fact. Not to mention the fascists, who in Russia are a dime a dozen. Even such a trifle as the ban of the Ukrainian language is not forgotten. Of course, now some readers will say, the violin "squeaks" for internal use. Is it? In my opinion, just for the outside. For the European.
Exactly the same differences can be seen in the attitude towards those who nevertheless decided to continue working abroad. Especially in Russia.
Karabits. "I don't condemn people who agreed to work in Russia. Maybe they wouldn't do that if they were completely in demand in their own country. And when a person doesn't have a job in his homeland and he is offered it in Russia, what can one think about? It's very unpleasant that this whole situation is tied to politics. In the speeches of those sitting in parliament, there is a solid anti-Russian rhetoric. At the same time, many have business in Russia, and they live in peace with it. It turns out that to make some sacrifices should everyone except them. "
Violin. "Certainly, all the artists who performed in Russia lost part of their income. We used to give two thirds of our concerts in Russia. But it's not just that we don't go there anymore. I know that the Russian concert market has fallen even more than Ukrainian. Their performers are even harder than us. The overall economic situation also plays a role. The performances have become much smaller, fees have fallen. Now 80% of our concerts are held in Ukraine and 20% abroad, in Europe, America and Canada. traveled to these countries, but now we do it more often. First "The demand for Ukrainian music has grown there, and secondly, we ourselves have become more in need. If someone goes to Russia, that's their conscience. I'm not judging anyone."
Again, as in the first case, Violin is in his repertoire. He takes care of Russian artists. Cares about the Russian people. In Russia, everything is much worse than in Ukraine. Karabits also thinks more logical. More humanly or something. Politics and everything else for him is just one of the not-so-needed, but for some reason, tenacious features of society. Man needs self-realization. A person needs to build his life and the life of his family.
Why do two rather talented people look at the world around so differently? For one, the situation is completely understandable. And his views are radical. War, fascism, Russia in a tragic economic situation. Ukraine - Europe. And for another, for which Europe has long been the same house as Ukraine, the understanding never came. Why internally can he not accept the fact that he has lost some part of himself? How does the Ukrainian media constantly tell him about this?
"I am conducting the opera Khovanshchina at the Basel Theater. Is it Mussorgsky's opera. And what happens? Now the composer Moussorgsky has become a foreigner for me? And I, conducting Mussorgsky's opera, are to some extent a traitor. I asked myself this question and I have only one answer to it. Mussorgsky was definitely my composer. He will remain forever. Whatever the situation between countries, I don't intend to abandon my composer. You can replace Russian gas with Slovak, but you can't do that with composers .
I repeat. I did not want to write about the already accomplished actions and the words spoken. I wanted to somehow analyze the internal state of Ukrainian artists. Creative people are best suited for such an analysis. They have a nerve pulled, as one familiar actor said. The policy of the state, the active position in politics, make of a normal, talented creative person a "time bomb". And quite a powerful mine. Powerful because the creative personality has a lot of fans. Fans, as it is now accepted to write. And for these fans, everything that the idol does is automatically correct. And is subject to immediate copying. "Stretched nerve" does not stop. He requires movement. And an artist in politics is often no longer an artist. He is blind
weapon
this policy.
And at the same time, an artist who loves his work, who does not try to promote any political views with his popularity, is always in demand. Always love.
Two people. Two artists. Two points of view. Both refused to work in Russia. But how different is the attitude towards them.
"... the work that I refused, would open up new perspectives for me, I could more often act in a new capacity not only in Russia, but also in Europe and America. I would like to say that when the war ends I will return to this proposal and accept it. " These are the words of Cyril Karabitsa.
And it seems to me that Kirill will receive such an offer. Be sure to do. But the "fighter" of the punitive battalion "Dnepr-1" Violin is never before. It is like a stigma. Put once and for life. The violin set it on himself. Choice once do everything. In life, there are many times "fork in the road." And no one will stand side by side and push in the back - go there ... We are responsible for our "steps".