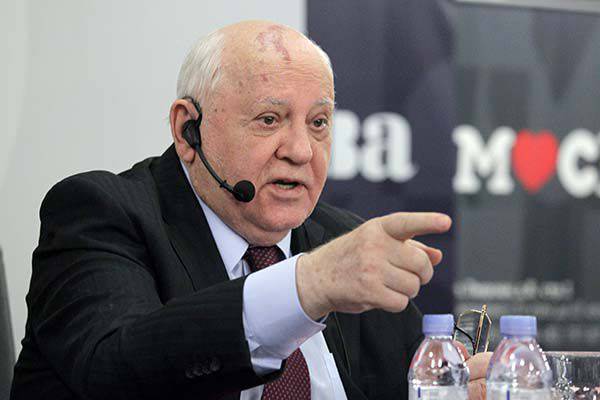 In 1990, 7 in November (25 years ago), an assassination attempt was made on the last USSR President Mikhail Gorbachev. Alexander Shmonov, a resident of the Leningrad region, tried to live for the life of the head of state. Historians are still wondering whether the attempt was real. Mikhail Sergeyevich himself in one of the interviews already in our time said that the attempt was more likely a dramatization in order to intimidate him.
Shot Shmonov on Red Square during the last in
stories
country demonstrations in honor of the 73-th anniversary of the October Revolution. Shmonov was convinced that Gorbachev was responsible for the death of people in Tbilisi in April 1989 of the year and in Baku in January of 1990. But the gunman didn't work and the unarmed police officer neutralized this man. By profession he was a fitter, he worked at a factory in Kolpino and lived with his family in a hostel. In any case, the terrorist in it, none of the friends and especially the security services could not make out.
True, a year before the shooting in Red Square, he went to the November demonstration in Kolpino with a self-made poster "Direct popular elections of the head of state on an alternative basis!". And six months before the arrest, he sent a letter to the Politburo of the Central Committee of the CPSU demanding a referendum on direct elections, a market economy and a multiparty system. Then he printed and posted leaflets with the words: "Ladies and gentlemen, I ask you to kill the leaders of the USSR!"
Immediately before the assassination attempt, Shmonov quit his job, bought a gun and made an edge of it. And in the capital he went to Red Square with a column of demonstrators.
Shoot began when the stand was about 50 meters. Shot twice and missed. The police officer managed to grab hold of the barrel and lift it, so that the next bullet went to the side.
Ulik against Shmonova enough. Besides
weapons
in his pocket he had a newspaper clipping with a schedule of movement of the secretary general. But Shmonov himself did not deny guilt. It turned out that he was still in a psychiatric hospital in the seventies, but by chance he was not registered later.
One year after the failed assassination attempt, the Moscow City Court recognized Shmonov as mentally ill and sent him to a special hospital. There he spent five years.
Coming out of the hospital, Shmonov wrote and published a brochure "How and why I shot the leader of the totalitarian state M. Gorbachev." And a year later he tried to run for deputies in St. Petersburg, but the election commission was eliminated because of strange signatures in support of the candidate candidate.