Two newest electronic warfare systems "Leer-3", equipped with
drones
"Orlan-10", entered the Central District as part of the state order, reports
RIA News
message cvo.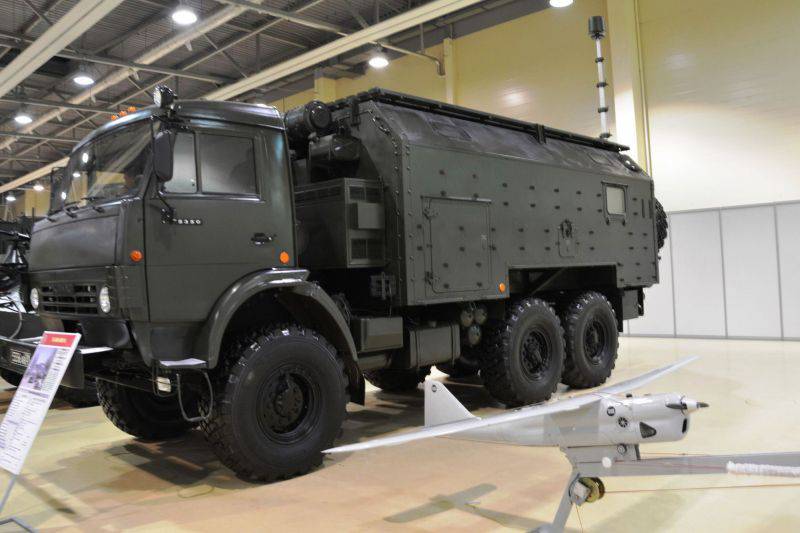 "The complex" Leer-3 "is intended to suppress GSM-communication using interference. A special transmitter, installed on its Orlan-10 light UAV, simulates the base station of a cellular network and thereby blocks the full-time 2 operation of thousands of subscriber terminals within a radius of more than six kilometers, "the release said.
It is reported that "Orlan-10" is able to be airborne for up to 10 hours, carrying a weight of about 4 kilograms; its flight radius is 120 kilometers, the maximum speed of the vehicle reaches 150 km / h, cruising speed is 80 km / h. "
According to the press service, "" Leer-3 "is made on the basis of the KAMAZ-5350 chassis, which allows it to move on highways and rough terrain." The use of UAVs will significantly increase the capabilities of the EW unit when performing tasks.